By Dr. TRACY MOUNTFORD, MBBS MBCAM
The appearance of dark circles under the eyes or sunken eyes is a condition which most of us suffer from at some point.
Whether the result of sleepless nights, stress or a genetic disposition, hollow under eyes, make us look tired and can leave us feeling anxious and embarrassed.
So how do we get rid of dark circles under the eyes or sunken eyes? The answer lies in understanding how they form and the visual symptoms they cause. Suitable treatment programmes can then be tailored to individual patient needs to remove dark circles and sunken eyes for good.
Dark Circles and Sunken Eye Causes
Dark, hollow or sunken eyes are often associated with detrimental lifestyle traits, from rising stress levels and poor nutrition to physical exhaustion. Although these factors can contribute to the formation of dark circles, it's often genetics that plays the biggest role. Dark circles are caused when blood vessels under the eyes appear more prominently than in other areas of the face. For some individuals, this look may not be a 'dark circle' at all, but rather a shadow cast by puffy eyelids or hollowing under the eyes.
The ageing process is one of the main causes of this sunken and hollow under eyes effect. It typically occurs between your lower eyelid and upper cheek; an area known as the tear trough. As we get older, we lose fat in this area, making it appear longer, deeper and more shadowed. The causes of sunken, dark circles are different for each person, making it all the more important to seek expert advice when getting rid of dark sunken eyes.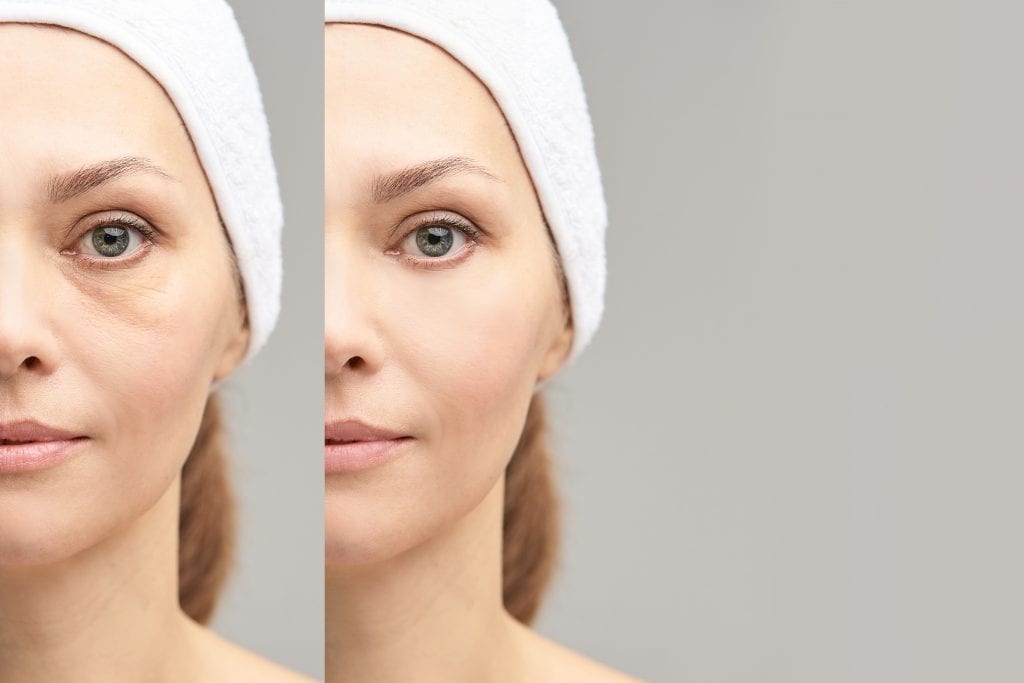 How to Get Rid of Sunken Eyes
The Cosmetic Skin Clinic is an industry leader when it comes to non-surgical dark circle treatments with minimal downtime. The best treatment for dark circles depends on your circumstances, and our specialists can discuss these with you at your initial consultation so the right option is put forward for your needs. But several treatments that can reverse sunken eyes stand out as our most popular.
The top 5 treatments to get rid of hooded, sunken eyes and

dark circles – Can sunken eyes be reversed?
1. Dermal Fillers for sunken and hollow eyes
Under-eye injections like dermal fillers offer a quick way to treat dark circles with instantaneous results. They work by restoring lost volume in the tear trough zone which becomes sunken and shadowed as we age. A smooth hyaluronic acid injectable gel with built-in numbing cream refreshes and replumps the hollow under-eye area. Tear trough fillers are therefore ideal when it comes to combating the sunken look that makes our eye area more shadowy and depressed as we age.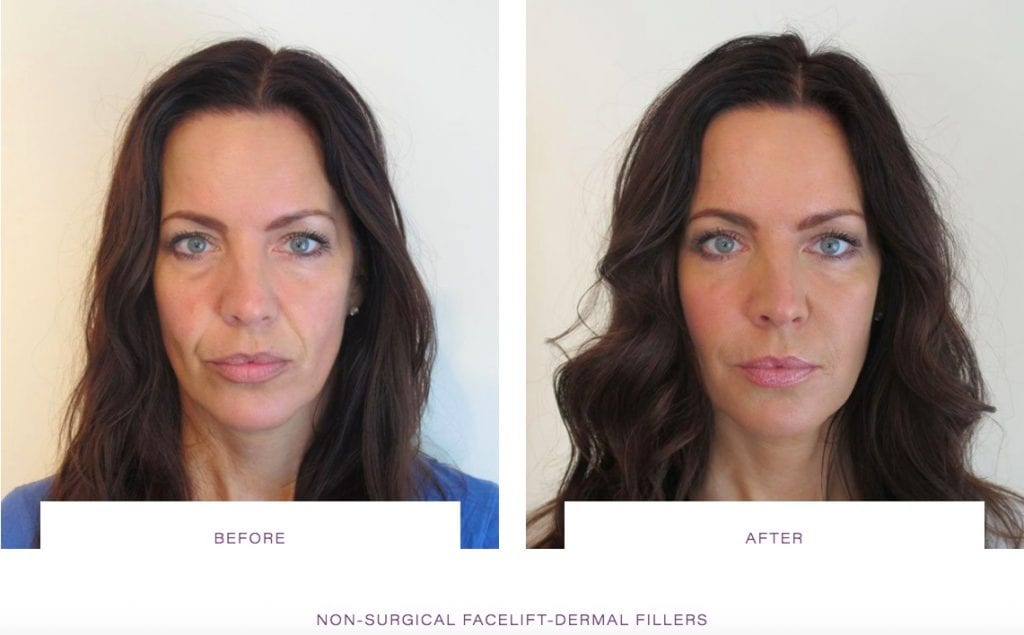 2. Anti-wrinkle Injections for hollow under eyes
Targeting problematic 'crows feet' using anti-wrinkle injections is a smart side step to minimise the appearance of dark, hollow, tired eyes. When used in conjunction with hydrating dermal fillers, they serve to tighten and smooth the tell-tale signs of ageing that can occur on the outside area of the eye.
Muscle relaxant injections serve to smooth unwanted wrinkles around the eye area while stopping deeper lines forming. By relaxing the muscles, deep creases are diminished and the skin around the eyes looks fresher and more youthful.
3. Ultrasound for Dark Circles and hollow under eyes
Ultrasound procedures like Ultherapy stimulate the growth of new collagen stores in the eye area. This advanced treatment uses micro-focused ultrasound with visualisation (MFU-V) energy to generate a thermal effect under the skin. This strengthens existing stores of collagen and elastin, two fundamental proteins that help keep our skin plump and firm.
The process also encourages our body to produce more of these building-blocks naturally, helping to restore strength to the eye area while replacing lost volume. Visually, this helps to counteract the sunken and darkened appearance that occurs when we lose collagen and elastin through ageing. Ultherapy is, therefore, another great way to get rid of dark circles and hollow under the eye in a natural and non-invasive way.
4. Dark Circle Laser Treatments
Laser treatments are also available to treat the visual effects of dark circles and sunken eyes. This improves the appearance of dark circles by stimulating collagen production and making the skin less thin.
Its sophisticated micro-ablative system tightens skin, improves texture and stimulates collagen stores to revolumise sunken areas while combating discolouration. Results are noticeable after the very first session, but more apparent after 3 to 6 months of treatment, as collagen stores accumulate.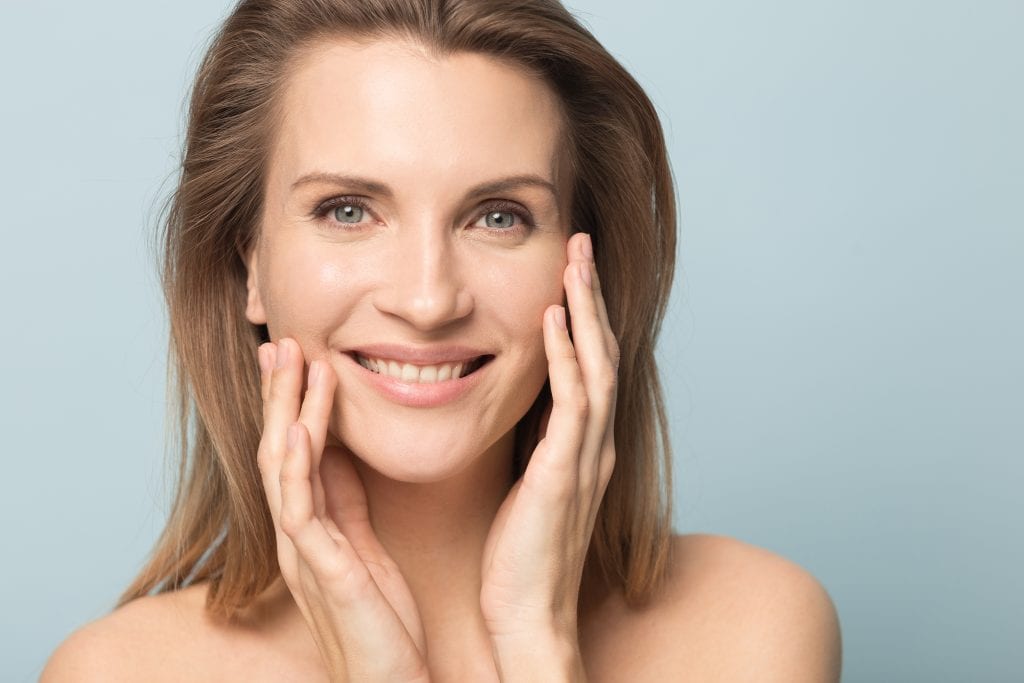 5. Under Eye Creams for Dark Circles, Hollow Eyes
Traditional eye creams are another useful tool to rely upon when trying to get rid of dark circles for good. By combining the use of dark circle creams with a relevant non-surgical treatment, individuals can maximise their results. As with most creams, it pays to do your research while trying them out yourself. But here at The Cosmetic Skin Clinic, we highly recommend treatments from skincare specialist and renowned dermatologist Dr Zein Obagi for their restorative and uplifting effects. Dr Obagi's Zo Medical Hydrafirm Eye Brightening Repair Crème, for example, helps soften the appearance of dark circles while stimulating collagen to restore elasticity.
Another powerful solution is his Ossential C-Bright Serum Plus, which brightens skin with a potent dose of 10% vitamin C. The smart vitamin E and co-enzyme Q-10 combination also repels free radicals while preventing pigment formation. This makes it one of the best eye creams for dark circles available on the market today.
For more top tips on selecting the right dark circle and sunken eyes treatment, email us at [email protected] or call us on 0330 311 4589 to book a private consultation at one of our clinics in London and Buckinghamshire.