By Dr. TRACY MOUNTFORD, MBBS MBCAM
If you have been suffering from skin pigmentation issues, or you are a person that experiences blemishes or sun damage to the skin, then you may have heard of non-invasive light-based therapies or photorejuvenation technologies. Both of these light-based treatments use intense pulses of light energy to rejuvenate and replenish the skin. They target diverse skin issues like hyperpigmented skin and age spots, as well as sun-damaged skin and even freckles. Two leading treatments of this type are Lumenis IPL Photorejuvenation (IPL) and BroadBand Light Therapy (BBL). This article takes a deep dive into the similarities and differences between IPL treatment and BBL to help you understand which treatment is better for your own individual needs.
Comparing IPL vs BBL Treatments
IPL stands for Intense Pulsed Light and BBL stands for BroadBand Light.  BBL is simply a brand name for a specific type of IPL device. The term BBL was officially coined by the Sciton cosmetic company that makes the Forever Young BBL machine, an advanced photorejuvenation unit that is designed to replenish the skin and target a range of imperfections. Intense Pulsed Light merely describes the photorejuvenation process that is used in both techniques, which channels multiple wavelengths of light energy through filters to heat the skin and stimulate cell rejuvenation.
Both BBL and IPL treatment devices therefore rely on the same photofacial or photorejuvenation techniques, perhaps to help separate their IPL from the pack. Both are light devices with multiple wavelengths with cut off filters, to allow light bands of certain wavelengths to treat, sun damage, age spots, red veins, and skin texture.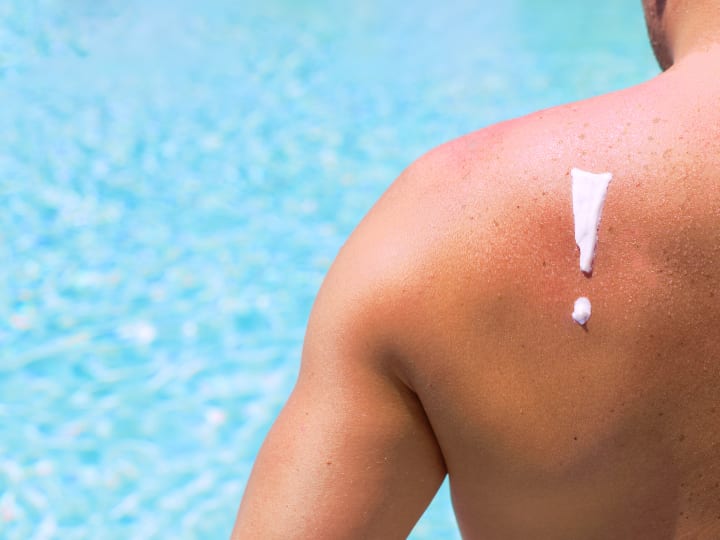 What is Photorejuvenation?
IPL Photorejuvenation is an aesthetic laser treatment that is designed to counteract and treat the damage that can be caused to the skin through the process of photoageing. Photoageing is an environmentally induced condition that is caused by the damaging effects of the sun's UVA and UVB radiation. These rays damage the natural structure and function of our skin by reducing supportive collagen and elastin stores, burning the skin and causing negative visible issues like sunspots and wrinkles. The process can also lead to more serious conditions like skin cancer.
Photorejuvenation therapies combat the effects of the photoageing process by using high-intensity pulses of lasers, light or photodynamic therapies to stimulate the skin to naturally renew and heal itself. The heat-based energies disrupt deeper skin cells, and the body reacts by creating new skin cells in the process to strengthen and heal itself. In the process, trained clinicians can reduce the appearance of skin pigmentation, sun spots, wrinkles and dark patches.
IPL vs BBL Treatments: The Similarities
Both treatments are similar first and foremost because they both use non-invasive light-based technology to treat imperfections and environmental damage to the skin. Neither treatment requires any surgery, injections or incisions, and there is no downtime with either of them, making them ideal for patients who need a skin treatment solution that corrects blemishes and long-term skin damage without the need for surgery. The main similarities between IPL treatment and BBL are as follows:
Both use non-surgical light waves to rejuvenate and replenish the skin.
Both treat skin across any area of the body. Sun-exposed areas like the face, neck, back of the hands, chest, and shoulders are popular.
The number of BBL or IPL treatments needed per patient varies in both cases. By speaking to a trained practitioner who specialises in photorejuvenation treatments, you can build a relevant multi-session treatment plan that targets your specific issues and needs.
The duration of benefits a series of BBL and IPL skin rejuvenation treatments are long-lasting. Both can achieve results that last anywhere from six to twelve months, depending on each patient's skin type and condition.
IPL vs BBL: How do they work?
The main difference between IPL and BBL is how they work and the skin conditions they can target.
How does IPL work
IPL stands for Intense Pulsed Light and uses high-intensity light to improve uneven skin tone and texture. The intense light energy heats the upper layers of the skin to stimulate the skin cells to produce new collagen and elastin. The target of this heat energy can be pigmented skin, burst blood vessels or even the bacteria that causes acne. Heat energy is directed towards the haemoglobin and melanin below the skin's surface, which destroys the darker particles and makes facial redness and inflammation less visible. The skin then responds to the heat by activating a healing response, which produces healthy collagen and elastin proteins in the process. This restores the skin's strength and tautness, helping it to look firmer and more youthful-looking.
How BBL works
Broadband Light Therapy or BBL™ is a more upgraded version of intense pulse light therapy, and it is best described as a next-generation treatment. It uses the world's most powerful IPL (Intense Pulsed Light) laser and sets new standards when it comes to laser skin rejuvenation and the conditions it can treat. It features state-of-the-art cooling features, unlike IPL devices. This helps the high-powered BBL device to remain one of the most comfortable light therapy procedures available in the aesthetics industry today, with minimal pain and side effects. The BBL treatment is also much more customisable than standard IPL treatments.
The device contains 100 high-intensity lights, and the practitioner can filter out some of these lights to target certain conditions, ensuring maximum efficiency and precision when targeting minute blood vessels or melanin stores. This means that it can treat a wider range of skin issues, with increased firming and tightening of the skin. BBL is also the only treatment that is capable of functionally changing the expression of genes in aged skin cells, as proved by a study from Stanford University. This makes it powerful enough to reverse signs of ageing as well as targeting skin imperfections like rosacea, acne and brown age spots.
IPL vs BBL: Treatment areas
Broadband Light Therapy leads the way when it comes to the areas that it can treat. Its multiple high-tech light filters enable complete customisation for a range of different conditions. The FDA has approved it for the reparation of sun damage, skin pigmentation, anti-ageing and blemish reduction. Use it to treat:
Skin Tone and Texture
Bruising
Ageing
Freckles
Birthmarks
Sun damaged skin
The IPL treatment on the other hand is the original photorejuvenation technology, which has built up a good reputation for treating the following skin conditions:
Skin pigmentation
Sun spots
Rosacea
Dilated blood vessels
IPL vs BBL: Ideal Candidates
Ideal candidates for both IPL and BBL treatments are those patients who have a range of skin imperfections, from brown spots caused by excess sun exposure to rosacea, acne and skin pigmentation. Both treatments are suitable for all any skin type and skin tones, making them suitable for everyone. During a personal consultation, we will assess each patient's issues and put forward a treatment programme that is most suited to these needs. However, in general, we recommend the following guidance for the treatment of popular conditions:
IPL vs BBL for Brown Spots
Both IPL and BBL treatments can minimise the appearance of age spots. However, BBL is an upgraded version. We therefore recommend that patients with severe cases of rosacea use this treatment instead. Those with milder cases of rosacea are likely to achieve good levels of success using the standard IPL photorejuvenation treatment.
IPL vs BBL for Rosacea
BBL and IPL both treat hyperpigmented skin. However, IPL was one of the first treatments on the market to target this condition, and is often used today in most cases.
IPL vs BBL for Acne
BBL tends to lead the way when it comes to the treatment of acne. Its advanced photochemical and photothermal settings allow clinicians to clear oil and serum build-ups from skin cells. Its light-based energy regenerates healthy cell production while also clearing out skin debris from pores. The result is healthy, luminous skin that is free from acne-causing bacteria.
IPL vs BBL for Anti-ageing
Scientific studies have shown that Forever Young BBL leads the way with its anti-ageing effects. A study published in the Journal of Investigative Dermatology found that BBL technology actually altered genes on a molecular level to help generate a more youthful appearance. This is why we tend to recommend BBL treatments as a more powerful anti-ageing tool than the IPL treatment.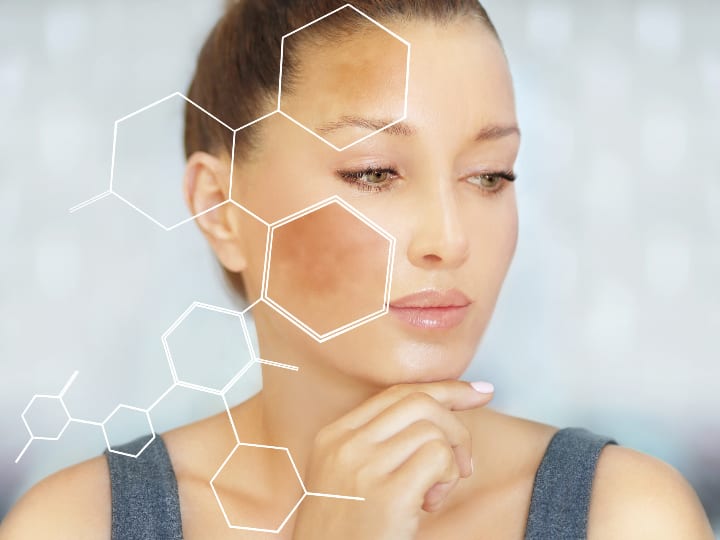 IPL vs BBL Results
The BBL and IPL skin rejuvenation treatments are easy to perform, taking just 15 to 20 minutes to complete. They also both produce long-lasting results after several short sessions. The Lumenis IPL photorejuvenation treatment removes skin imperfections and stimulates collagen and elastin production after a course of 3-4 treatments. Some skin problems such as shallow pigmentation and sun spots may only require 1-2 intense pulsed light treatments.
We typically recommend the same number of sessions for BBL patients, but studies have shown that patients are more likely to see BBL results sooner. Independent studies have also shown that some patients who were treated over 10 years ago are still seeing revitalised and refreshed results.
What is better; BBL or IPL?
The answer to this question largely depends on the unique conditions that a patient faces. IPL and BBL treatments can target the same issues in most cases. However, as BBL is a more advanced treatment, we often recommend it for patients who are suffering from more severe cases of a certain issue.
BBL also leads the way for its anti-ageing benefits in a way that IPL does not. A recent study showed that regular treatments of BBL of 2 to 4 times per year seemed to physically delay visible signs of ageing. This study included 15 patients of 38-69 years of age, who had at least 1 BBL treatment per year for 5-11 years. Their skin conditions were shown to be virtually unchanged in before and after photos, showcasing BBL's amazing long-lasting effects.
Stanford University's dermatology department also further corroborated the skin rejuvenation effects of Forever Young BBL with a landmark study. It found that BBL can alter the gene expression of aged skin. Of the 2265 genes whose expression was altered in aged skin, 1293 were fully restored to the expression seen in younger people. This groundbreaking study has provided further support for Forever Young BBL's age-defying benefits. This has helped to place it as a light-based therapy with dual benefits. It not only treats skin imperfections but can also be used regularly as a wider anti-ageing treatment programme to refresh and revitalise the skin.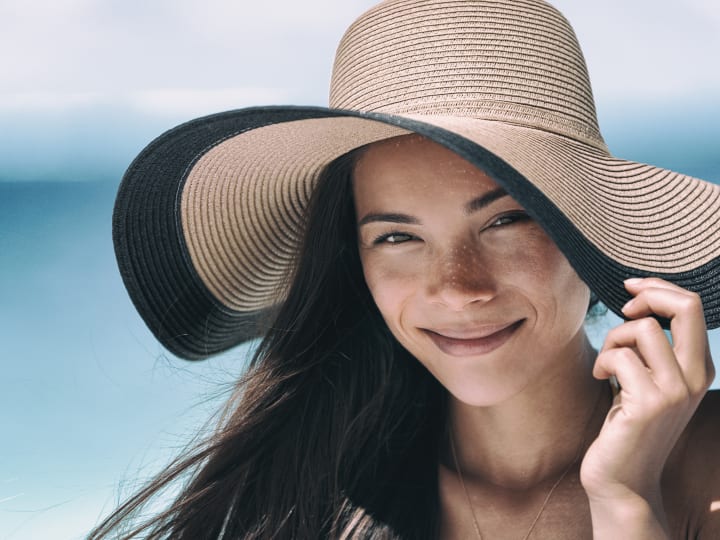 Finding out more
The Cosmetic Skin Clinic is a UK leader in skin rejuvenation light therapies. As one of the only Forever Young BBL treatment providers in the UK and Western Europe, we are able to offer our patients advanced standards of skin imperfection care. We also have a 5-Star Trustpilot rating which reflects our dedication to exceptional results and high levels of patient care.
Find out more about these skin rejuvenation treatments by filling out our online enquiry form. Alternatively, you can contact our London and Buckinghamshire clinics on 0330 127 2217.