By Dr. TRACY MOUNTFORD, MBBS MBCAM
In this week's Q&A, I'm talking about Thermage Eyes. The onset of ageing and the effects of sun damage can be more noticeable around the eyes where the skin is thinner and more delicate. This can cause our eyes to look tired, droop, while fine lines and wrinkles begin to appear. This can be a problem for many women and men in the 40 to 50 age category, when they start to experience the very first signs of fine lines, crepiness and holding around the eyes.
 The 'Thermage Eyes' treatment explained
Thermage Eyes is designed to bring back a brighter, more youthful look to your eyes by tightening and lifting the surrounding skin. It uses a radiofrequency device to cause collagen remodelling and tightening at a deeper level. It is a  simple 30-minute procedure, performed with a tiny treatment tip that is specifically designed for the eye area.
This enables us to treat the entire eye area, right up to the lash line on both the upper and lower eyelids. Prior to treatment, a transfer grid is applied to map out the area that is meant to be treated. But this is non-permanent, and is instantly removed once the Thermage Eyes treatment is finished.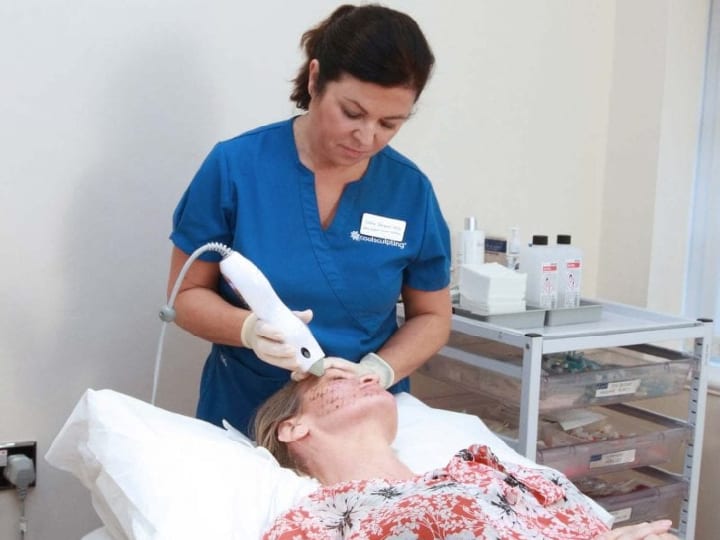 How does Thermage Eyes work?
To protect the surface layers of skin and make the treatment more comfortable. Thermage begins by placing the treatment tip directly onto the already gridded skin. The skin is then cooled with cryogen. Using the grid as a guide, the radiofrequency energy is then delivered deep into the skin. This heats the targeted areas and stimulates collagen to remodel the skin. The treatment finishes with a final delivery of cryogen to cool the epidermis.
Thermage for hooded, hollow eyes
The appearance of hooded eyes can be minimised with the use of Thermage Eyes. As we age, we lose collagen stores in our eyes, which can lead to excess skin folding down from the brow to our lashes. This can make our eyes look smaller while and less alert. However, by stimulating the revival of collagen production in our skin, Thermage Eyes directly fixes this issue by bringing back the much-needed structural support that helps our eyes to look open and alert.
Thermage for under eye wrinkles
Thermage Eyes is one of the only non-surgical procedures that is clinically proven to minimise the appearance of eye wrinkles with long-lasting results. By heating collagen-rich layers of the skin, its radiofrequency energy softens and smoothes fine lines by rebuilding supportive collagen stores from deep within.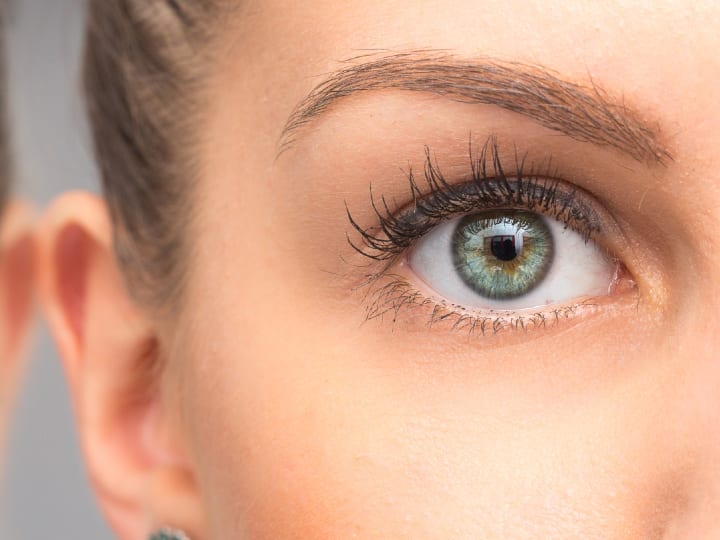 Does the Thermage Eyes treatment hurt?
Many people find their procedure very comfortable because we use the latest Thermage CPT patented technology (Comfort Pulsed Technology). This uses a combination of heat energy to treat deep tissues, combined with the cooling effects to protect the skin's surface.
How soon will you notice results with Thermage Eyes?
Some results may be visible immediately. But results continue to improve over time as your own natural collagen rebuilds and remodels. Usually, results improve up to 6 months with long term results lasting up to a year or so.
What kind of results can I expect to see?
Depending on the concerns of each patient the eyes will look brighter and lifted, with smoother, tighter skin around the eyes.
To find out more about the benefits of Thermage, watch the video below:
Alternatively, to find out if Thermage Eyes is the right treatment for you, take a look at our dedicated treatment page, or call one of our clinics today on 0343 253 8240 (London and Buckinghamshire). Read more about tired, hollow eyes and how to refresh them on our blog.