By Dr. TRACY MOUNTFORD, MBBS MBCAM
Have you noticed your neck and jawline starting to jowl and look less defined? It's a common problem amongst many of the women and men we see. In today's blog and video, one of our patients Sue was consulted by our Cosmetic Skin Clinic team members. Senior aesthetic medical practitioner Sylvia Chrzanowska, medical aesthetician Ria Murch and senior aesthetic medical practitioner Bianca McEwan collaborated to put Sue on the path to the perfect jawline. 
How to Get a More Defined Jawline
Sue noticed that she was losing definition in her face and felt frustrated by the jowling, loose skin and crepiness around her jawline.
To address these aesthetic concerns, Sylvia recommended combining three transformational treatments: muscle relaxants to reduce tension in the neck muscles, CoolSculpting to reduce the fat pads of the jowl, to sculpt and re-define the jawline, and Ultherapy, to tighten, lift and further re-define the jaw.
Muscle relaxants for the neck
Muscle relaxant injections address fine lines and wrinkles by relieving tension and folds in the skin. We applied these to Sue's chin and neck area to help smoothen out the wrinkles and creepy skin that formed. When we age, we lose collagen and elastin stores in these areas, which contributes to wrinkled and sagging skin. But by relaxing the muscles in these areas, folds in the skin are pulled apart. This results in a smoother and more youthful complexion.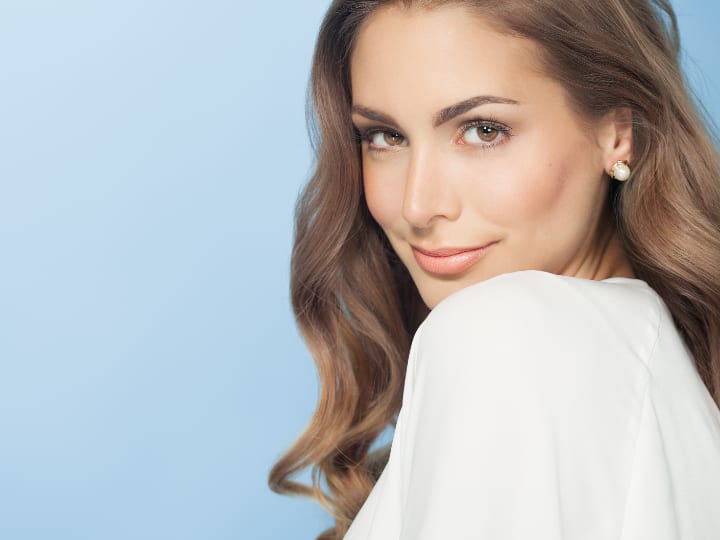 CoolSculpting for jowls
We then moved onto targeting the formation of jowls along Sue's jawline. As gravity and collagen loss take their toll, our skin can gradually droop down, causing jowls to form. But CoolSculpting can sculpt and refine this sagging skin by freezing and remodelling fat stores. This gives the jawline a tighter and more structured appearance.
Ultherapy for the jawline
Finally, we applied Ultherapy's collagen-stimulating ultrasound technology to Sue's jawline to give it added tightness and definition. This advanced technology stimulates the growth of new collagen and elastin stores deep within the skin to give it greater strength and support. This helped to lift and tighten Sue's jawline to help her achieve the youthful shape she was looking for.
Watch the video of Sue's treatment plan below and learn how you can apply these methods yourself for exceptional jaw-defining results. 
Jaw Contouring Treatments at The Cosmetic Skin Clinic in London and Buckinghamshire
Interested in learning more? Request a consultation at our clinics in London and Buckinghamshire by using our contact form or give us a call on 0330 127 7649.