By Dr. TRACY MOUNTFORD, MBBS MBCAM
If all those endless tubs of eye cream won't vanquish your under-eye wrinkles, then it's time to explore our more promising non-surgical treatments that can deliver real results. We break down the top causes of under eye wrinkles and the best treatments to treat them and add brightness to your face.
What are under eye wrinkles?
Since the area under your eyes (also known as the periorbital hollow) has thin skin and blood vessels, it can be sensitive to showing early signs of ageing like wrinkles and volume loss.
What causes under eye wrinkles?
In order to maintain youthful skin, collagen is essential for supporting the facial structure.  As we age, our levels of collagen and elastin reduce which means our skin loses its elasticity. Ageing is definitely the most common cause for wrinkles and fine lines under the eyes. Other contributing factors that accelerate this process include:
Smoking
Sun exposure / UV radiation
Environmental factors
Movements and expressions that are repetitive.
Genetic traits
Botox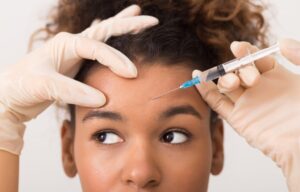 How does it work?
To reduce fine lines, smile lines, dynamic folds, and overactive muscles, Botox relaxes these areas, restoring a youthful, fresher appearance.
Will Botox treatment be painful?
Our Botox patients do not feel any pain, and this is thanks to our practitioners' skills and the needles used are extremely fine. At the most, during treatment you may feel a very mild and temporary sting, but post-treatment you will also not feel any pain.
How much downtime is needed?
There is no downtime with Botox, and the procedure is quick, non-invasive, and proven to be safe. Botox treatment takes an average of 20 minutes, and a great aspect is that you can resume your normal activities right away.
Does Botox work for under eye wrinkles?
The targeted injection of Botox around the eye area causes the overactive muscles to relax, thereby reducing the appearance of wrinkles.
If you want to know more about Botox around the eyes, from the benefits, before and after results, cost and more, click here.
Book Botox in London and Buckinghamshire
Fillers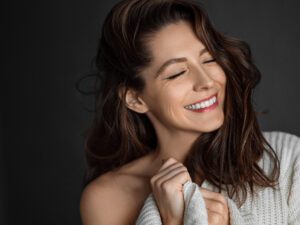 How does it work?
Dermal Fillers work effectively to tackle volume loss in specific areas including the under eyes. They refresh, soften fine lines and restore volume to the area.
Will Dermal Filler treatment be painful?
Most dermal fillers contain a local anaesthetic to manage any discomfort. The Cosmetic Skin Clinic's medical practitioners are extremely experienced. Our patients at the most feel a light sting during the injection procedure.
How much downtime is needed?
Tear trough fillers require no downtime, so you can continue with your normal daily activities after the procedure. It may take up to one or two weeks to see the final results, but your under-eye area will look plumper and brighter immediately.
What does it do for under eye wrinkles?
When injected under skin in the eye area it can:
lift the area by restoring volume.
redefining the area of concern
also lightens the under-eye area combatting any hollow, gaunt under eye appearance.
Plump results can be seen on instant application.
What are tear trough fillers?
Tear trough fillers is a safe and effective treatment, that can reduce the appearance of dark circles and restore lost volume to your eye shadows. The collagen production deep within your skin is also boosted by dermal fillers, which will reduce fine lines and wrinkles.
If you have concerns about dark circles under your eyes, see here for how tear trough fillers can help with that too.
Book Dermal Fillers in London and Buckinghamshire
Ultherapy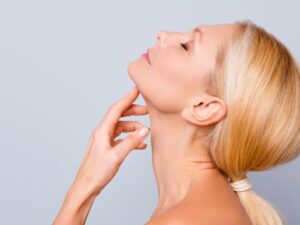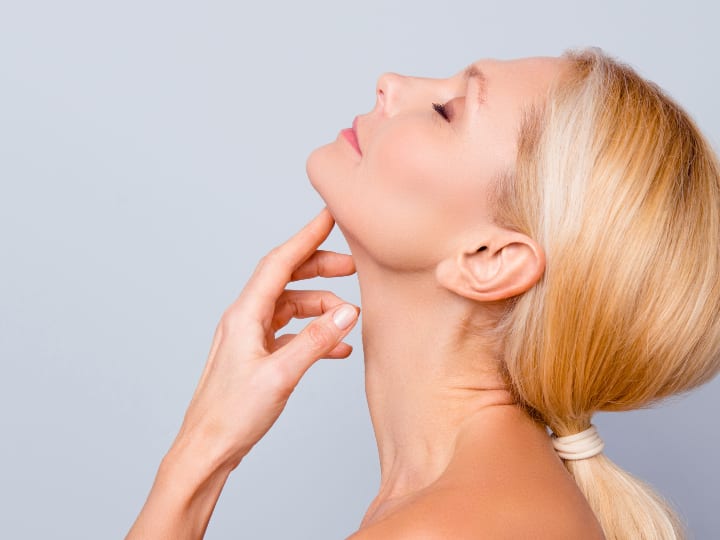 How does it work?
In Ultherapy®, the skin is stimulated with ultrasound energy to produce new collagen and elastin. Using micro-focused ultrasound (MFU-V) energy, it targets deep layers of the skin without damaging its surface.
By strengthening existing collagen and generating fresh, new collagen, it gives your skin structure again.
Will Ultherapy treatment be painful?
Everyone's sensitivity to discomfort varies. We do say that any discomfort may occur when the ultrasound energy is delivered, however it should be noted that this is a temporary sensation and a positive sign that the collagen-building process has been triggered.
Our expert practitioners will advise you on pain management before your treatment.
How much downtime is needed?
In contrast to a surgical face-lift, there is no downtime: you can resume your normal activities immediately after the procedure.
What does it do for under eye wrinkles?
Ultherapy can be used for targeting under the eyes as it effectively replenishes the skin.
How long do the results last?
Ultherapy is a much sought after treatment for its gradual lifting of the skin, non-surgical skin tightening results that can last for over a year.
Book Ultherapy in London and Buckinghamshire
Chemical Peels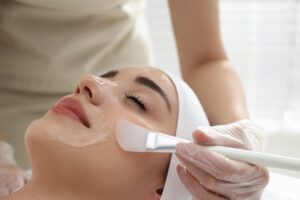 How does it work?
Chemical skin peels involve applying a chemical solution to the skin, causing it to cast off and peel off. This gives the result of a smooth, less wrinkled complexion.
Is there a particular peel we would recommend?
By chemically exfoliating the skin, the glycolic peel penetrates deep to improve and enhance the appearance of the skin. At your initial consultation, your physician will provide all the advice you need.
Will Chemical Peel treatment be painful?
It is well known that during a chemical peel you may feel a burning sensation for a short while. After which this becomes a temporary stinging sensation.
How much downtime is needed?
With a light chemical peel, you'll be glad to hear there is zero to minimal downtime. Depending on the patient, it may be recommended you avoid getting your face wet, exercising, or using exfoliants etc. We would encourage wearing sunscreen, but our practitioner will explain it all at your consultation, so you are fully prepared for post-treatment.
What does it do for under eye wrinkles?
When applied very carefully to the under-eye area the skin can appear tighter when glycolic acid stimulates collagen production. This can greatly reduce the need for cosmetic foundation and improve the appearance of blemishes, acne scarring, fine lines and wrinkles, acne, and acne-prone skin.
Treating under eye wrinkles at The Cosmetic Skin Clinic
The Cosmetic Skin Clinic's highly skilled practitioners put the patient's needs first in order to produce amazing results.
Your skin type and the area you wish to improve will be taken into consideration when choosing treatments. Having treated patients for wrinkle concerns for years, you can trust that we will guide you toward optimal results. Using your goals, medical history, and habits, our experts at The Cosmetic Skin Clinic will craft a customised under eye wrinkles treatment plan to suit your needs.
Ready to refresh your under eyes? Simply, book your consultation here or give our London / Stoke Poges, Buckinghamshire clinic a call on 0333 920 8128.