By Dr. TRACY MOUNTFORD, MBBS MBCAM
The truth is most people like freckles and acknowledge that they can look cute. So why on earth would someone want to get rid of these cute freckles and brown spots? 
Some people feel they have too many freckles, it ages them, looks distracting, isn't aesthetically pleasing and simply want them gone. We explain the top 4 treatment options to get rid of freckles and brown spots and how to keep them from returning.  
What are freckles and brown spots? 
Freckles and brown spots (also known as age spots) are essentially clusters of cells under the skin called melanocytes aka pigment cells. These cells can cause pigmentation on the skin. So, the overproduction of melanin can form freckles and brown spots. 
What causes age spots and freckles? 
No one is born with freckles or brown spots, but they can be genetic yet not seen. They can be triggered by exposure to the sun. If someone has the freckle gene (MC1R), all they have to do is spend time in the sun in order to produce freckles. Also, as you get older, you are more prone to freckles. If you do not have this hereditary gene, then you won't produce freckles.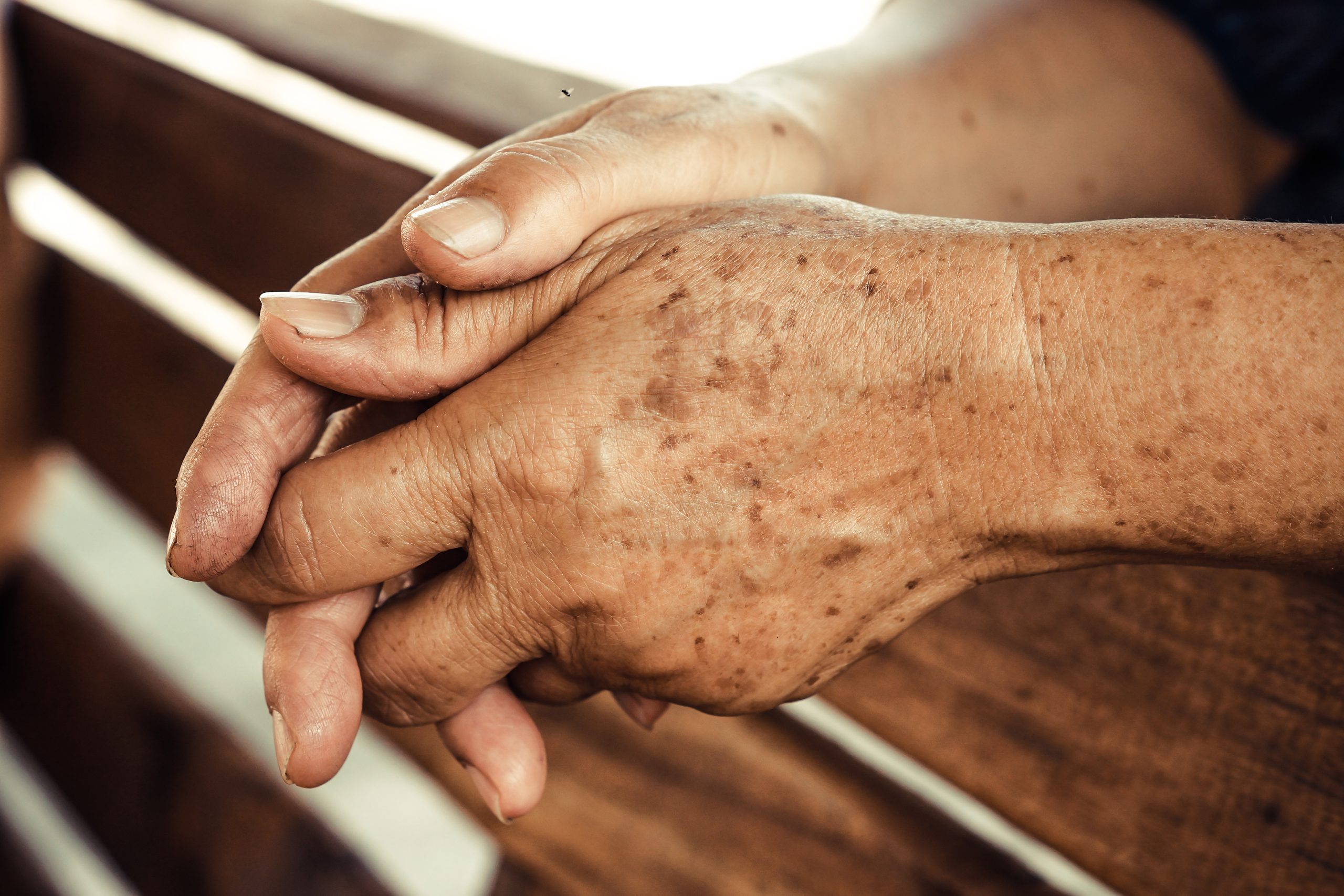 How to get rid of freckles and brown spots 
There are two main types of freckles: 
Ephelides are flat, light brown spots that appear during the summer months and fade in the winter. 
Lentigines are darker spots that regardless of sun exposure, they remain present. These can develop after sun damage or sunburn. 
The most effective treatments for reducing and getting rid of these freckles and brown spots are the following safe removal treatments: 
IPL Photo Rejuvenation 
What is it? 
IPL is a light-based therapy. IPL treatments such as Lumenis IPL use filters to produce intense pulses of specific wavelengths of light. These wavelengths penetrate our skin tissue, creating heat and targeting age spots, skin damage and sun damage but in a highly controlled way. 
How does IPL get rid of freckles and brown spots? 
IPL is effective at removing freckles and brown spots as on a cosmetic level it can reverse the signs of sun damage. The darker areas of pigmentation efficiently absorb the light energy, which breaks down the excess melanin that forms the freckle or brown spot. Areas around the excess melanin aren't affected by light energy. The tissue targeted is removed through the body's natural processes. This treatment is great if you want to target specific spots. 
What can I expect? 
After your patch test has been performed at your initial consultation, our experts will determine your skin suitability and maximise results. During this approximately 20-minute treatment, a cooling gel is applied to reduce any discomfort. Immediately following your IPL treatment, the individual pigmented spots may appear to darken but they will fade over time.  
If your freckles and brown spots are shallow, you may only need 1-2 IPL treatments. Your medical practitioner will give you all the advice you need for your bespoke treatment. 
FOREVER YOUNG BBL 
What is it? 
Forever Young BBL is a skin revitalising treatment that targets skin imperfections and signs of ageing through its revolutionary laser system. 
How does Forever Young BBL get rid of freckles and brown spots? 
Using broadband light (BBL) energy, this non-surgical light-based therapy can precisely treat fine lines, sun spots, freckles and other skin blemishes. With broad spectrum visible and infrared light, it selectively heats layers of skin to effectively remove undesired pigmentation, unwanted brown and red spots/blemishes and sun spots, while simultaneously stimulating new collagen giving you firmer and tighter skin. See our Forever Young BBL before and afters!
What can I expect? 
Forever Young BBL is known to be one of the most comfortable procedures in comparison to other laser skin treatments. At most, patients can experience a mild tingling sensation similar to a small rubber band being snapped against the skin. This will fade within a few hours post-treatment. 
See what is the difference between IPL and Forever Young BBL.
CHEMICAL PEELS 
What is it? 
Chemical skin peels are essentially chemical solution applied to the skin to encourage exfoliating off and peeling off. This leads to a smooth and less wrinkled complexion. Many choose chemical peels to help treat sun damaged skin, wrinkled skin, acne scarred, dull or even poor skin quality. 
How do Chemical Peels get rid of freckles and brown spots? 
A chemical peel depending on the strength can remove the layer of skin that is hyperpigmented (freckles and brown spots). This treated skin will peel, revealing skin cells beneath that haven't been damaged by the sun or have freckles.  
What can I expect? 
At The Cosmetic Skin Clinic, we offer four types of chemical skin peels: 
Red Carpet Peel

 

Skin Brightening Peel

 

Clear Skin Peel

 

Vitalize Peel

 
Your practitioner will advise the right peel for your freckles and brown spots concerns. Your chemical peel treatment will take about 20 minutes. During this the micro-thin top layer of your skin absorbs the treatment revealing a smoother and brighter complexion. After a chemical peel, your skin will naturally be sensitive, so we advise all patients to avoid the sun and wear factor 50 sun cream at all times. 
Preventative steps to stop them developing again 
No matter what treatment you choose for your freckles and brown spots, we believe preventative steps should be implemented, during and after your treatment. This will ensure you prevent further freckles and brown spots forming, making your treatment results last longer. So, do the following: 
Practice safe sun care by using sunscreen every day even if it's cloudy and grey

 

Wear sun protective clothing and accessories including hats and sunglasses

 

Avoid using tanning beds and sun lamps because of the UV light that can damage your skin and make freckles darker and more prominent

 
The Cosmetic Skin Clinic 
If you've always wanted your freckles and brown spots gone or it's the perfect time for you to take stock of any sun damage, we're the clinic for you. With The Cosmetic Skin Clinic, you can trust our medically qualified and trained practitioners to find the right treatment for you. Whether you choose to book IPL, Forever Young BBL or Chemical Peel treatment, our expert practitioner will discuss all options with you at your consultation and create a bespoke journey to achieve the best results for you. 
Want to find out more or ready to book your treatment? Fill out our enquiry form or call our London clinic or our Buckinghamshire clinic on 0371 705 2776.