By Dr. TRACY MOUNTFORD, MBBS MBCAM
The world of cosmetic treatments is often changing, with many new developments and different types of treatment coming about and being FDA approved is often a relatively short space of time. One of the developments that have seen relatively widespread usage recently is the use of both heat and cooling in cosmetic treatments, and in particular, in non-surgical cosmetic treatments. Thermage and CoolSculpting are two examples of treatments that utilise heat and cooling respectively. Furthermore, it is interesting to note how they both use heat and cooling for different cosmetic purposes. In this article, we'll take a look at these treatments, and examine how heat and cooling can be used in non-surgical cosmetic treatments.
Collagen-stimulation with heat
Thermage is one of the leading heat-based treatments that utilises radiofrequency heat energy to stimulate and remodel natural collagen stores. Collagen is a natural skin protein that is fundamentally important to keeping our skin looking smooth, contoured and firm. By boosting collagen stores using heat, Thermage has changed the name of the non-surgical skin tightening game.
Thermage Skin Tightening with Heat
Thermage is a treatment that is primarily designed to smooth, tighten and re-contour the skin. It can also help to treat conditions such as a double chin and bingo wings. Thermage does this by using radiofrequency technology to generate a thermal effect (i.e. heat) underneath the surface of the skin. Thermage specifically directs this heat towards the layers of skin which are rich in collagen.
By doing this, Thermage stimulates the production of collagen in the skin, which the skin needs in order to keep itself firm and elastic. Furthermore, the heat also helps to remodel existing, older collagen, which is useful in making sure that this collagen is effectively able to hold up parts of the skin as well. Thermage actually also uses a cooling effect at the start of treatment as well. This is done to help ensure that the rest of the treatment is done more comfortably for the patient.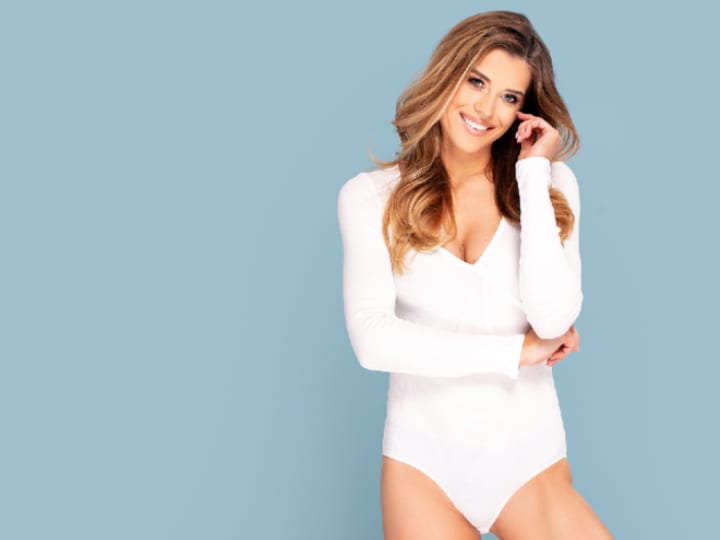 Benefits
As a leading skin tightening and lifting treatment, Thermage is known for a range of key benefits:
Non-surgical treatment
Tightens and lifts the skin
Smooths fine lines and wrinkles
Targets cellulite and uneven skin tone
Lifts sagging skin
Stimulates natural collagen production
Remodels existing collagen stores
Zero downtime
What areas can it treat?
Thermage is a highly versatile treatment that brings back plump, taut and lifted skin. Treat the arms, legs, knees and hands, or target problem-prone areas of the body like the abdomen, bingo wings, turkey neck and jawline. It is suitable for all skin types.
Fat reduction with cooling
If you want to swap the heat for a cooling sensation, then CoolSculpting is your go-to solution. As a leading non-surgical fat reduction treatment, it utilises the disruptive qualities of low temperatures to clinically break down subcutaneous fat stores across the body.
CoolSculpting Fat Reduction with Cooling Energy at the number 1 CoolSculpting clinic in the UK
CoolSculpting, on the other hand, is a treatment that uses precisely controlled cooling, rather than heat. It is a treatment that is designed to target the fat cells in the body, and thus reduce the appearance of pockets and bulges of fat on the body. To do this, CoolSculpting cools fat cells in a process known as cryolipolysis. This process crystallises fat cells which then causes them to die. The dead fat cells are then metabolised by the body over time. This means that this treatment shows progressive results, as the body continues to metabolise the cooled, dead fat cells.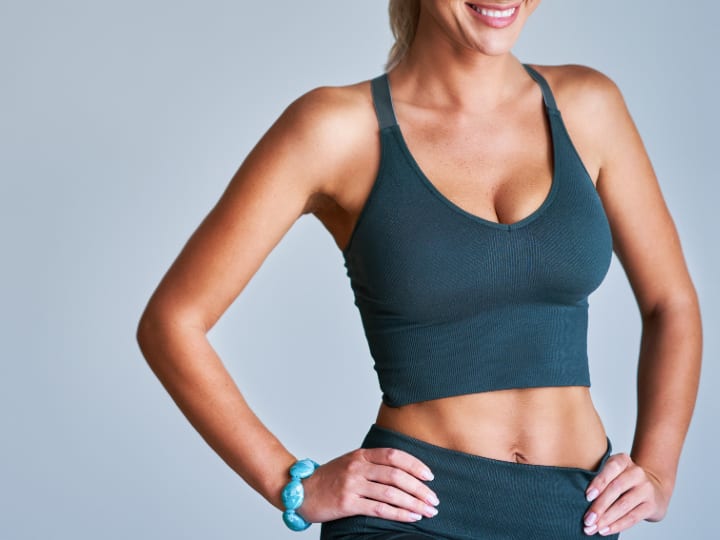 Benefits
As a treatment that requires no needles, scalpels or injections, it stands out as an easy and carefree way to minimise your fat stores, without the added hassle of spending hours at the gym. CoolSculpting offers:
Clinically proven fat loss results (up to 25%)
Zero downtime or recovery time
Noticeable results within 8 to 12 weeks
Permanent fat removal in the targeted treatment area
What areas can it treat?
CoolSculpting is a treatment that can be used in many places all over the body, including on the arms, bra fat, the abdomen, knee fat and ankles to name only a few. Regardless of where it is used, this treatment is designed to give the body more definition, so that it appears more contoured.
Why choose The Cosmetic Skin Clinic for CoolSculpting and Thermage?
If, after reading this article, you decide that one of the listed procedures could be a treatment that you are interested in, then you may wish to consider having a consultation with us. At The Cosmetic Skin Clinic, we use premium brands and have a friendly and knowledgeable team of practitioners who are eager to make sure that your experience with us is a positive one. Our highly skilled practitioners have over 20 years' experience and have performed over 50,000 CoolSculpting treatments to date. Our numerous accreditations, such as those from The British College of Aesthetic Medicine and The Care Quality Commission are a testament to the high quality of treatments that we offer, as well as the confidence that many have in us to deliver outstanding cosmetic results. We also have a 5-Star Trustpilot rating and a renowned reputation for long-lasting, natural-looking results.
If you would like to book a CoolSculpting and Thermage consultation, please get in touch with our expert practitioners at our clinics in London and Buckinghamshire on London and Stoke Poges, Buckinghamshire on 0333 242 7089.