By Dr. TRACY MOUNTFORD, MBBS MBCAM
CoolSculpting is a great solution to help remove belly fat in those stubborn areas of fat no amount of dieting and exercising can get rid of, especially hard to remove belly fat or mummy tummy.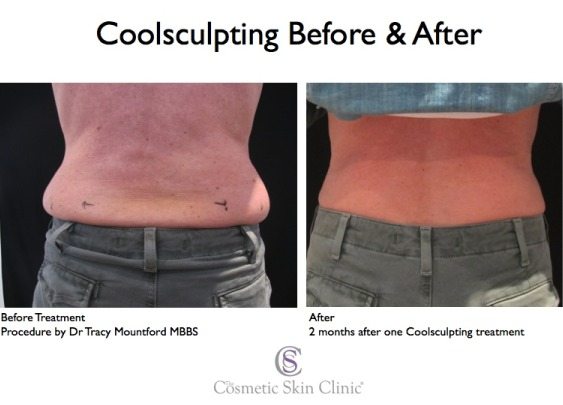 You may want to be gliding into that dream dress or linen suit, or just want to look your best this summer in a bikini or your swim shorts on the beach. Sometimes it's just time to get rid of unwanted fat that has become a real problem for you. For men, it may just be a need for regaining back the V shape you have lost over the years and for women it's regaining your curves but in all the right places. Coolsculpting can do this as it can target areas specifically. Coolsculpting is a non-surgical cryolipolysis (fat freezing) treatment that can remove belly fat with long term results as well as sculpt and re-contour other areas of the body such as muffin tops, back fat, bra fat, outer thighs and inner thighs, with long term results without downtime or surgery. Think of it as a liposuction treatment without the surgery.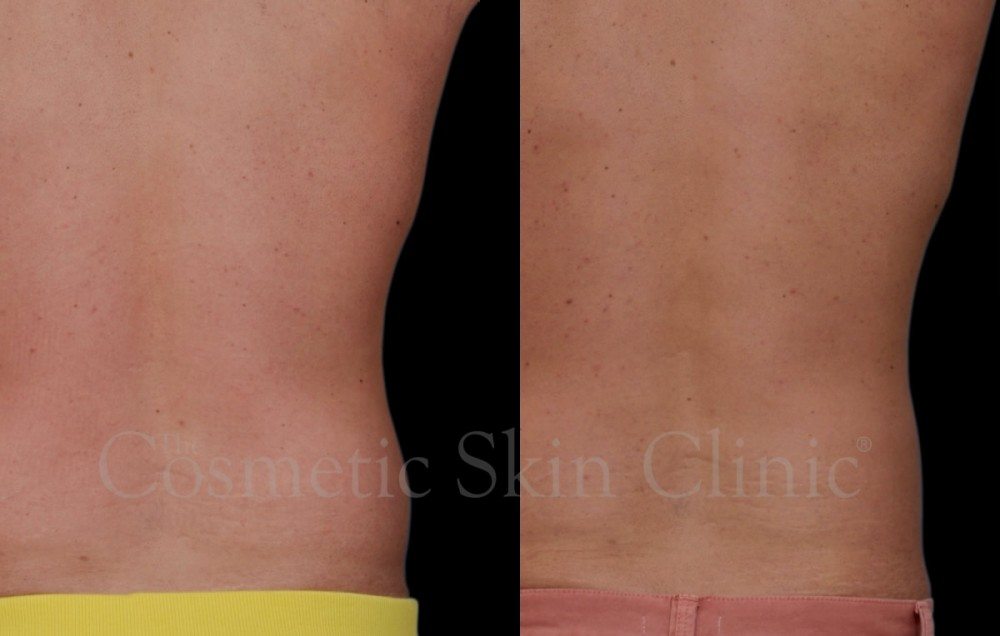 How Does Coolsculpting work?
Coolsculpting targets and cools fat cells to temperatures that trigger their natural cell death. Importantly because lipids and fats crystallize faster than normal cells, there is no damage to nerves or other tissue. Over the next few weeks and months the fat cells shrink and begin to die, the patient's own body metabolizes them and naturally reduces them. The overall fat layer is significantly reduced which results in a noticeable and measurable reduction in the fat bulge in the targeted area.
How effective is this fat freezing treatment?
We are regularly seeing up to a 30 – 40% fat loss in the area treated. More fat loss can be achieved with more treatment.
When will I see the results?
Results are usually seen in as little as 4 weeks with full results seen at 8-12 weeks.
Visit our Coolsculpting body contouring dedicated page to learn more about this procedure.
To book a consultation, please call our clinics today on 0333 305 4829, alternatively you can fill in our contact form. – Coolsculpting is available at both our clinics in London & Stoke Poges, Buckinghamshire.
The Cosmetic Skin Clinic has been awarded #No1 CoolSculpting Clinic in the UK for the sixth year running.