AMWC 2017
The 15th Aesthetic & Anti-Ageing Medicine World Congress (AMWC) was held in Monaco in April. It is the world's largest Global Ageing Management event with visitors attending from over 120 countries.
Dr Tracy Mountford was invited, by Zeltiq, to present at the Congress. She shared her personal insights on using injectables combined with facial contouring techniques to lift and slim the lower face.
Monte Carlo was a stunning back-drop to this event, with attendance by many of the most renowned practitioners from the world of aesthetics in Europe. And from the moment we arrived in Monaco, the meetings began.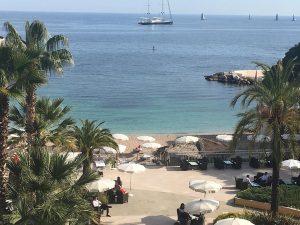 Merz – Ultherapy
Dr Mountford and Stuart Rose (MD of Merz UK) caught up on the latest news on Ultherapy and Cellfina.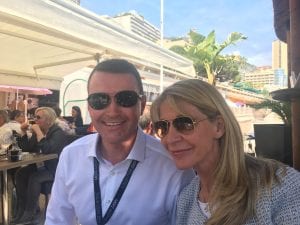 Ultherapy is the only FDA-cleared, non-invasive treatment for lifting and tightening the skin on the face, neck, chin and brow. And, more recently, for the improvement of lines and wrinkles on the décolletage. Ultherapy is a 'NewBeauty Award Winner' as best 'Overall Skin Tightener' 2017.
CoolSculpting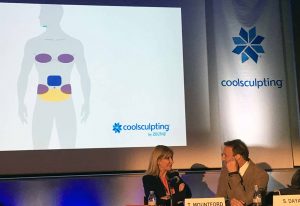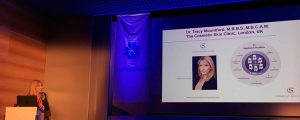 Dr Mountford presented alongside Dr Steven Dayan her insights on CoolSculpting: 'The Five-Year Story – From Body to Face'. In the presentation, she shared her practice successes of 'lifting and slimming the lower face' combining CoolSculpting's CoolMini with injectables. The top line takeaways from the presentation were that a whopping 41% of patients in the UK are concerned about submental (double chin) fat. And in addition, excess body fat is, by far, the number one aesthetic concern in Europe (84%).
Press Deskside on the Cote D'Azur
We had a fabulous meeting with the UK's beauty press: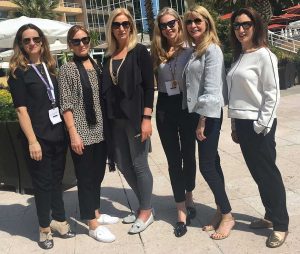 Left to Right: Victoria Chalmers (UK PR for CoolSculpting), Newby Hands (Beauty Director, Porter/Net-A-Porter), Jean Beard (CSC), Alice Hart-Davies (Award Winning Beauty Journalist), Dr Tracy Mountford & Claire Coleman (Beauty Journalist, Daily Mail) 
CoolSculpting Reception at Villa La Vigie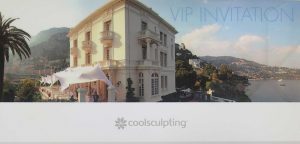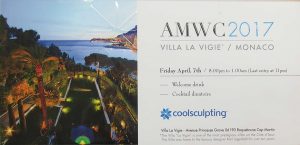 To top off our visit, we were invited, by CoolSculpting, to a VIP reception held at the stunning Villa La Vigie. This was home to the famous fashion designer for Chanel, Karl Lagerfeld, for over 10 years, and was an awe-inspiring villa on the top of the hillside overlooking Monaco.
Dr Tracy Mountford met with Dr Heidi Waldorf & Tom McDermott (Director of Sales – Zeltiq)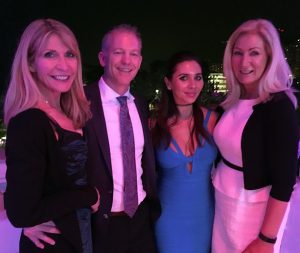 Dr Tracy Mountford, Kirk Gunhus (VP, Asia-Pacific – Zeltiq), Dr Jonquille Chantrey & Jean Beard (CSC)
All-in-all, it was the perfect ending to a fabulous conference!