By Dr. TRACY MOUNTFORD, MBBS MBCAM
Lift and tighten your skin with Ultherapy and join us for our special event.
Ultherapy is the ultimate secret behind an ageless-looking face. A firm favourite with UK icon Tess Daly, the treatment lifts and tightens your skin in a single session without any surgery or downtime. It delivers a natural boost to your own collagen and replenishes it at a deeper level to lift and recontour your face in a natural and authentic way.
To showcase its benefits, we've put together an exclusive Ultherapy webinar where you can find out more about this fantastic treatment. See real patient results and hear from our award-winning team, who will demonstrate how they have helped others like yourself to achieve tighter, firmer skin with Ultherapy. Dr Tracy Mountford, our internationally recognised Ultherapy ambassador, will be on hand with her team of experts to answer all of your questions.
So, start your journey to tighter, firmer skin today by signing up for one of our two Ultherapy events. Select your preferred date & complete your details to register:
Save the dates!


Ultherapy's Key Benefits explained
Ultherapy gradually lifts up and tightens the skin by stimulating collagen renewal at the same depth that cosmetic surgeons go to when performing a surgical facelift. So if you want to skip the weeks of downtime and the risk of post-procedure scarring and bruising, then Ultherapy is the best non-surgical alternative:
Completely non-invasive & non-surgical
Regenerates natural collagen & elastin stores
Tightens & firms skin texture
Lifts sagging & drooping skin
No downtime, recovery time, injections or scarring
Creates a fresh, natural & rejuvenated appearance
Ultherapy Treatments in Trusted Hands
The Cosmetic Skin Clinic has been voted as the No1 Ultherapy treatment clinic in the UK and Ireland for the 9th year in a row
Merz Aesthetics, Ultherapy's founder, has named The Cosmetic Skin Clinic as an 'Ultherapy Centre of Excellence' in the UK.
Dr Tracy Mountford is widely respected as a key Ultherapy ambassador in the cosmetics industry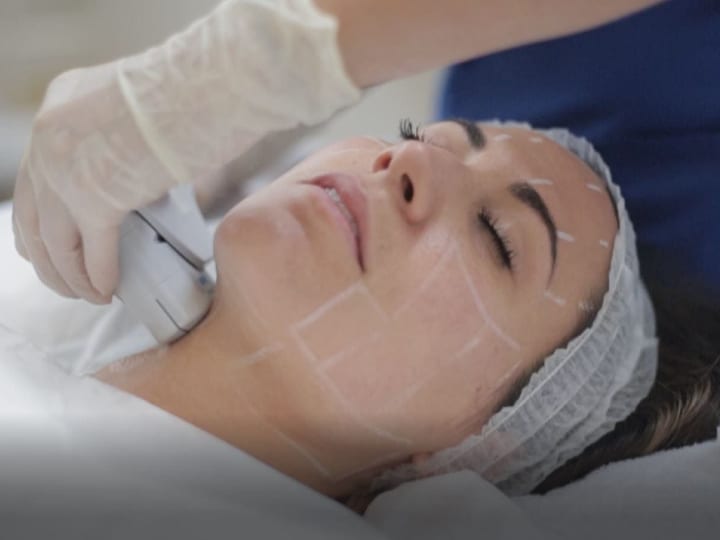 What is Ultherapy?
From age 25, we lose 1% of our collagen each year! Collagen and elastin proteins provide structure and springiness to our skin. But they deplete due to age, environment and lifestyle factors over time. The skin succumbs to gravity as a result, leading to sagging & wrinkles; the tell-tale signs of ageing. Ultherapy is a leading skin tightening & facial rejuvenation treatment that helps restore this lost structure to the face & neck, creating a fresher and more youthful appearance.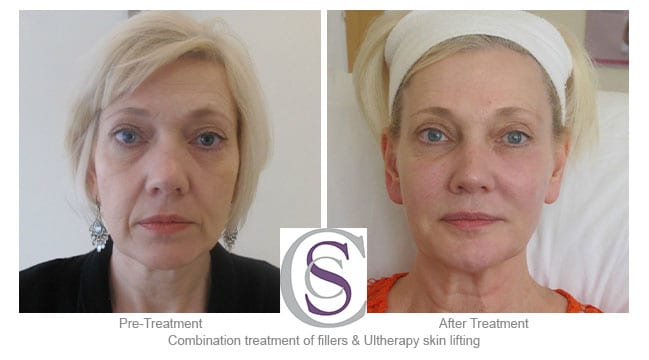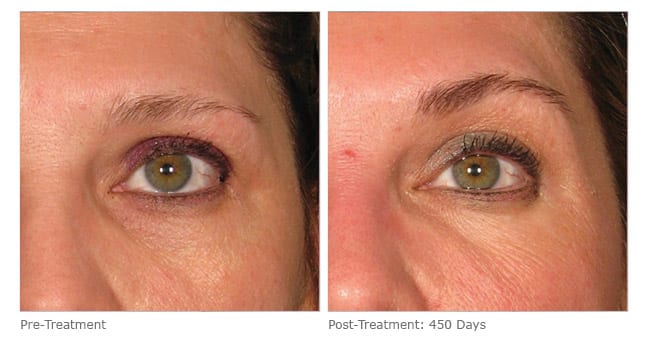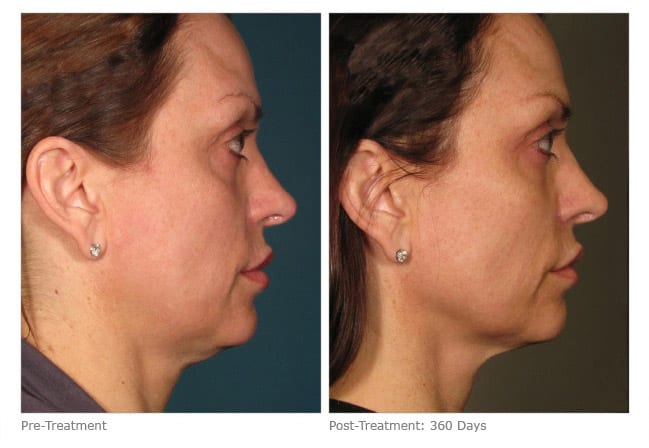 Event Details
Friday 21st May, 12.00pm
Tuesday 25th May, 6.30pm
Register to take part in our Ultherapy virtual event for either date by clicking on the buttons below.

Or to book an appointment with us, or to find out more about any of our treatments, call our reception team on:
London 0203 319 3637 Buckinghamshire 01753 646 660. Alternatively, complete our online enquiry form here.