By Dr. TRACY MOUNTFORD, MBBS MBCAM
Under-eye fillers also known as Tear Trough Fillers have gained popularity over the years due to the fast visible results.
More and more people turn to this treatment as the answer to their dark circles because they are tired of buying expensive creams that simply don't yield the results they want. However, are tear trough fillers right for you? 
Part of the ageing process involves us losing fat and collagen. A common sign of ageing is hollowing under the eyes or dark circles. Tear trough fillers when applied perfectly, restore volume and hydrate, taking away shadows and hollowing. So, how do you know if under-eye filler is suitable for your needs? 
Who is a good candidate for under eye filler? 
To be the ideal tear tough filler candidate, you should: 
Have hollowing/volume loss under the eyes

 

Have good skin thickness and elasticity

 

Be physically healthy

 

Mild to moderate sagging under the eyes

 
On top of these physical attributes, you should have realistic expectations and understand this treatment is temporary, requiring you to top up after 6-12 months. 
Are you unsuitable for tear trough filler? 
You may not be an ideal candidate for tear trough filler if you have: 
Very thin skin

 

Dark circles caused by lifestyle habits or genetics

 

Medical conditions that add a risk of complications

 

Extremely deep tear troughs

 

Excess skin/fat bulging/ puffy bags under your eyes

 

Any kind of skin infection under your eye

 
Why can't tear trough filler treat your dark circles? 
If your dark circles are caused by lifestyle habits or genetics or hyperpigmentation, then there is a likelihood that tear trough fillers won't be able to improve them.  
In fact, filler might even accentuate your dark circles if caused by skin pigmentation. Your practitioner will assess whether your dark circles can be treated by tear trough filler. If they deduce it is a skin pigmentation issue, they will let you know. The next step to take would be to research chemical facial peels and laser skin treatments. 
Will tear trough filler affect your festoons or malar bags? 
Festoons or malar bags are swollen mounds that can appear in the lower eyelid or more commonly the cheek region. These swollen, puffy bags are due to midface ageing. It is recommended that you do not get tear trough filler if you have festoons or malar bags. After the tear trough filler treatment, there may be some swelling while everything settles. This swelling can make your malar bags or festoons swell up even more, exacerbating the problem. The best option is to come and see us and we can discuss the best way to resolve the under-eye issues or any skin tightening issues you might have. 
Why can't loose skin and excessive under-eye bags be treated? 
If you get tear trough filler, you won't be happy with the results. The loose skin and excessive under-eye bags will remain, no matter how much filler is injected. In cases such as these, blepharoplasty is recommended as it removes excess skin and severe eye bags.  
Tear Trough Filler Before and After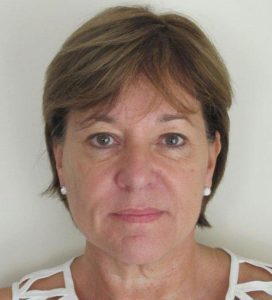 The Cosmetic Skin Clinic 
We have a long-term relationship with our patients because we put their needs first, creating results they love. With our expertly trained practitioners, your Tear Trough Filler treatment will be seamless. Have a look at our tear troughs before and after photos and see the difference made to our patient's face. 
Book your consultation to meet our friendly experts, who will assess your suitability, take you through the process and answer all questions. Or call our London clinic or our Buckinghamshire clinic on 0333 363 6573.