By Dr. TRACY MOUNTFORD, MBBS MBCAM
You are ready to enhance your skin and build collagen with Morpheus8 but want to know a bit more about the pre-treatment and aftercare. We make it easy for you, from how Morpheus8 works, pre-treatment care, post care and how to maintain your results so you can confidently book your consultation at The Cosmetic Skin Clinic.
What is Morpheus8?
Morpheus8 is an award-winning two in one skin tightening device. It combines both microneedling and radiofrequency energy advanced technology to contour, lift and tighten the face and body, delivering revolutionary results.
Morpheus8 – how it works
Morpheus8 combines the latest Radiofrequency technology with Microneedling. The device itself has 24 coated microneedles at the head of it. The microneedles are miniscule and stimulate the skins healing response. The healing response is what kickstarts the skin to increase elastin and collagen production which are the scaffolding for youthful looking skin. At the same time, the device emits radiofrequency energy which heats the tissue under the skin to tighten, whilst moulding the fat to lift and firm the contours. The tightened connective fibres and recontoured fat results in smooth, rejuvenated and sculpted skin.
Morpheus8 pre-treatment care
To be on the safer side of minimising any bruising risks it would be best to avoid aspirin, anti-inflammatory medications such as ibuprofen, herbal supplements, vitamin E, and Fish Oil at least one week prior to your treatment day if permitted.
It is recommended any use of retinol products, topical antibiotics, exfoliants etc are avoided 48 hours before your Morpheus8 treatment.
We also recommend avoiding sun exposure or tanning (including tanning beds and self-tanning products) for a minimum of 24 hours before the treatment.
Morpheus8 after care
Once you've had your Morpheus8 treatment, our practitioners recommend the following:
Avoid direct sun exposure
Wear SPF sunscreen on the treatment area everyday
Avoid touching the treated area for the first 48 hours and after this period this ensure your hands are thoroughly clean if you do
Keep the treatment area moisturised – great way to do so is with our AlumierMD Sheer Hydration which is a moisturising sunscreen lotion SPF40
Make up can be applied 1-2 days after the treatment
Ice packs or cool compresses can be used in the first day to help to reduce the skin from initially feeling hot and any swelling
At your consultation our practitioner will answer any questions you have and give you all the advice you need for your Morpheus8 treatment pre and post care.
How to maintain your Morpheus8 results – Morpheus8 post care
Our recommended post care tips will indefinitely overlap with ways to maintain your Morpheus8 results. These include:
Keep the treatment area moisturised
Avoid direct sun exposure
Use a high SPF sunscreen every day on the area
For the best ultimate Morpheus8 results, it is recommended you have between 1-3 sessions. However, our expert clinic practitioners will assess and discuss this with you depending on the area being treated.
Morpheus8 expected downtime
The downtime following a Morpheus8 treatment is minimal. A patient's sensitivity level and the sensitivity of the treatment area determine the recovery time. A patient's general health and wellbeing also play a role in determining the expected downtime.
What are the benefits of Morpheus8?
The benefits of a Morpheus8 treatment include:
Everyone can experience and enjoy Morpheus8 results thanks to its specialty colour-blind technology
Improves hyperpigmentation
Reduces skin irregularities
Promotes collagen production
Reduced the appearance of fine lines and wrinkles
Improves and smooths uneven skin texture
Helps to reduce the appearance of stretch marks
Effective on loose skin to give contoured, lifted and tightened skin
Fades acne scarring
Morpheus8 before and after results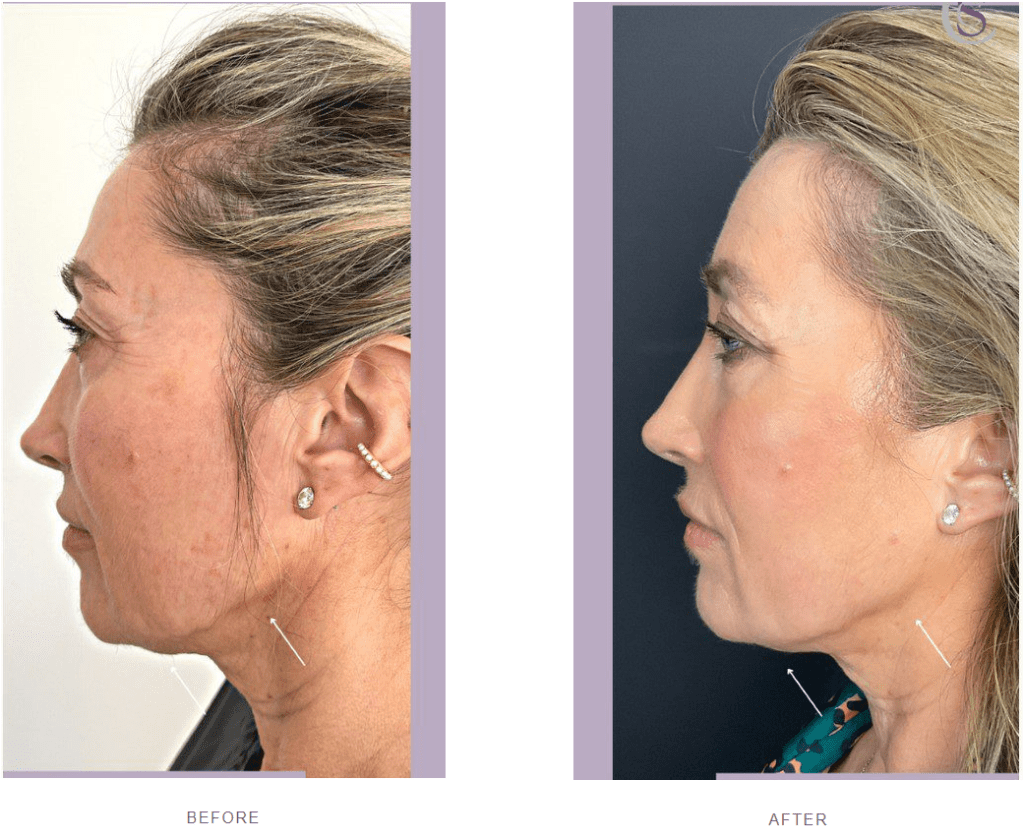 Morpheus8, full face treatment performed at The Cosmetic Skin Clinic.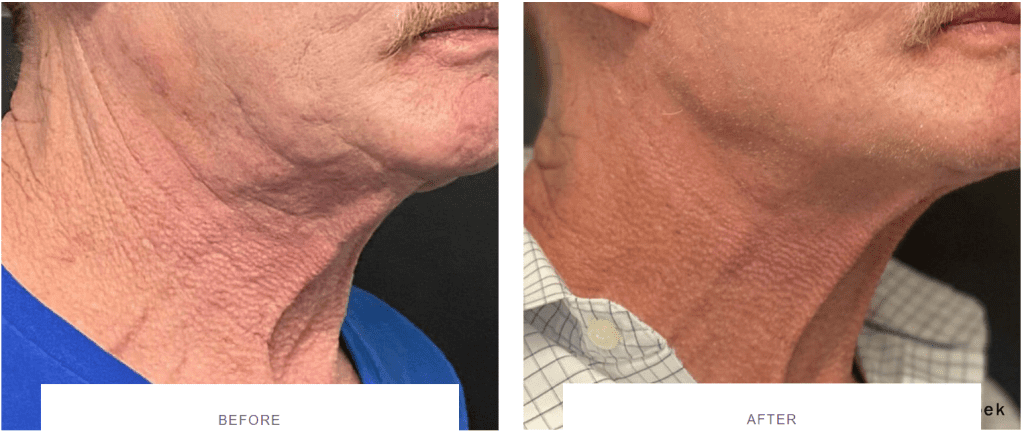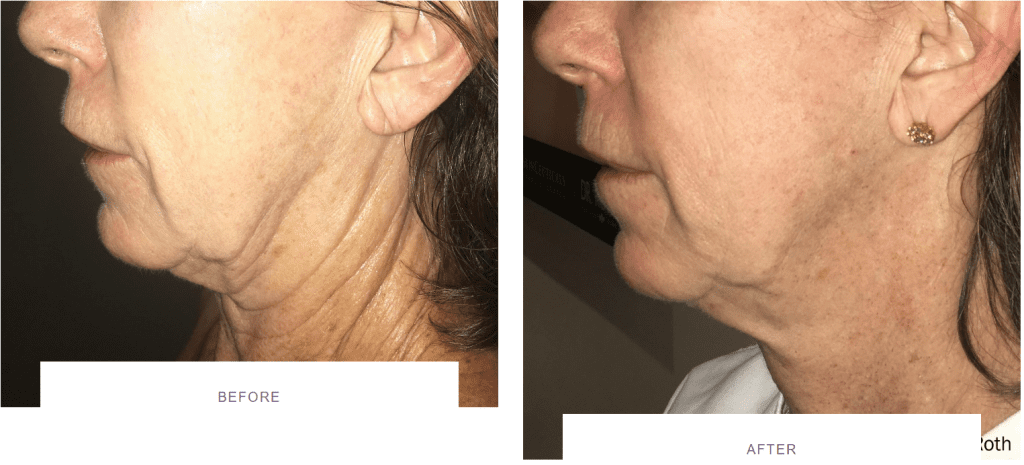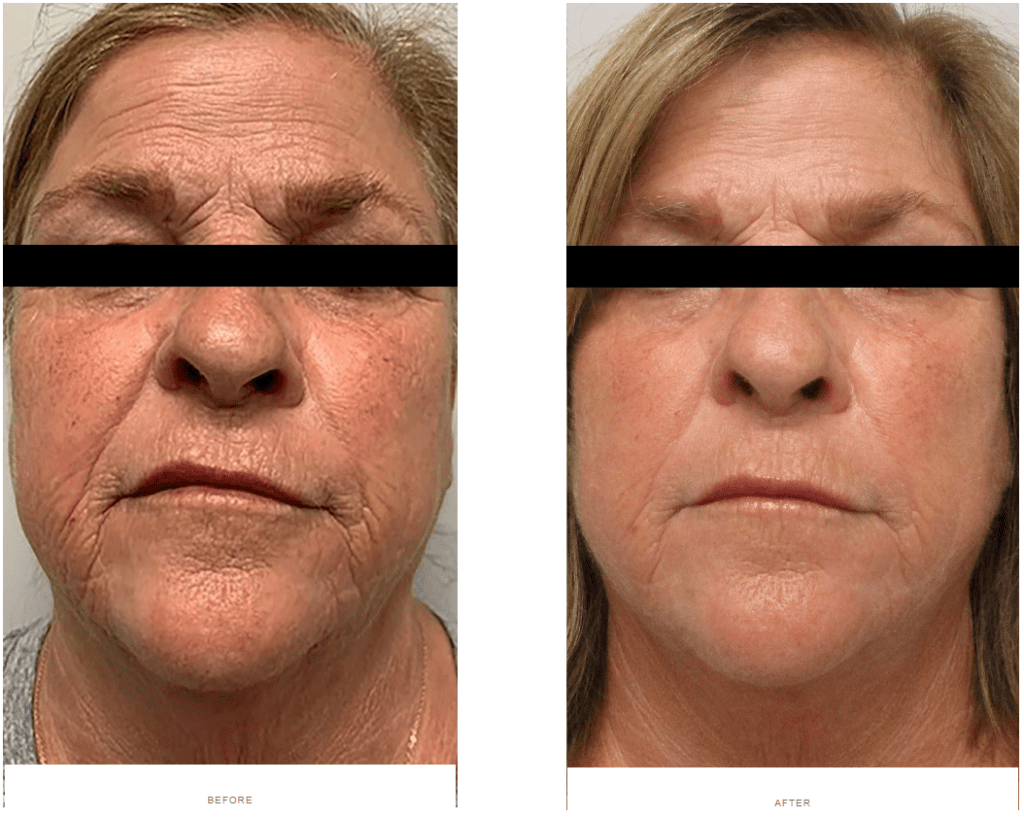 Disclaimer: Patient experience and results may vary. These are dependent on a number of factors such as lifestyle, age and medical history.
Morpheus8 reviews
See a short snippet of The Cosmetic Skin Clinic's Morpheus8 reviews below:
5 stars
Dr Matthew Jarvie-Thomas 'Triple Layer Lift' Ultherapy/Morpheus combination
"Dr Matthew explained to me why this combination would be of benefit to me. As someone who has been underwhelmed with machines in the past I was sceptical but WOW this is the procedure I've been waiting for and knowing that Dr Matthew was scanning/analysing the depth to treat for maximum results was very reassuring. I would without hesitation recommend this combination of 'mind and machines' Ultherapy and Morpheus 8, for immediate lift and glow and long term maintenance. I visited the Stoke Poges clinic this time and the reception team were welcoming and generally lovely. Thank you, when you feel relaxed from the minute you arrive if makes for an all around good experience!"
OJ
5 stars
Thank you Dr Matthew Jarvie-Thomas!
"3 months post Morpheus 8 and I am over the moon, thank you Dr Matthew Jarvie-Thomas! I've always wanted a tighter under chin but after being told that I had too little to Coolsculpt but more chin than I wanted to live with I'm so pleased to have been guided by Dr Matthew."
Rosie
For more Morpheus8 reviews, check out our dedicated page here.
Morpheus8 at The Cosmetic Skin Clinic
Our highly trained practitioners at The Cosmetic Skin Clinic provide bespoke Morpheus8 treatments tailored to your skin and body concerns. Getting great Morpheus8 results is our goal. We offer a non-surgical Morpheus8 treatment in a relaxed environment to help you maintain or regain a youthful appearance.
Our expert team will take you through your consultation, pre and post care, treatment day and a follow up check in. In our reviews, before-and-after results, experience, and patients, you can see just how effective we are at rejuvenating and refreshing your appearance, while keeping you looking like you.
Begin your Morpheus8 journey with our medically qualified practitioners. Book your Morpheus8 consultation or give our London or Stoke Poges, Buckinghamshire clinic a call on 0333 363 6573.