By Dr. TRACY MOUNTFORD, MBBS MBCAM
Excessive back fat is a physical and aesthetic issue that can affect anyone. The traditional method to get rid of it involves intensive exercise, a calorie-controlled diet or liposuction surgery. But thanks to cosmetic innovations, it can now be reduced with a fat freezing treatment requiring zero surgery, downtime or workouts. Enter CoolSculpting®, an FDA-approved treatment for non-surgical back fat reduction that generates permanent results.
What causes back fat and how do we remove it?
Back fat is a visible problem that can affect anyone of any age. It can result from the natural ageing process when our back muscles lose strength and structure. This can lead to saggy pockets of skin forming on our upper and lower back.
Lifestyle factors also play a vital role in back fat formation. Individuals with sedentary lifestyles, who sit at a desk all day or perform limited physical activities, are most at risk. A lack of exercise slows the body's ability to burn calories, and when combined with excess calorie consumption, back fat can form.
Back fat removal can be hard to tackle with lifestyle changes alone. Instead, patients must adopt a vigorous weight loss program to minimise the appearance of back fat. This can be a time-consuming process, requiring lots of self-sacrifice and hard physical effort. But CoolSculpting targets back fat cells in a quick, controlled and precise way.
How does CoolSculpting remove excess back fat?
The CoolSculpting procedure removes subcutaneous back fat by medically freezing fat cells so they crystallise, shrink, break down and die. The body naturally dispels them through standard metabolic processes.
This unique process, also known as cryolipolysis, freezes only the fatty cells that sit just below the skin's surface. These fat cells freeze at higher temperatures than the tissue that surrounds them. This enables our advanced CoolSculpting practitioners to safely isolate and treat the fat cells alone while leaving healthy tissues free from damage. 
The Coolsculpting treatment is clinically proven to remove fat. It is an FDA-approved patented technology developed at Harvard University. 
Recent studies have shown that it can generate up to a 20-30% loss of fat after just one session.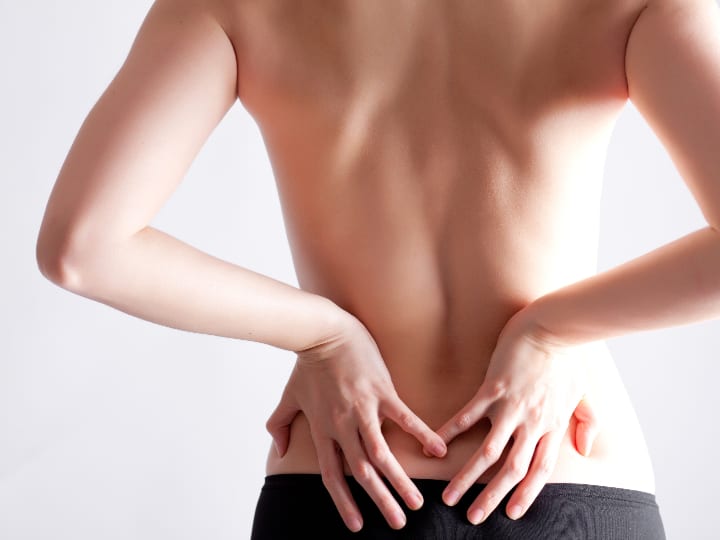 What happens in a Coolsculpting back fat treatment?
During the CoolSculpting back fat treatment, the CoolSculpting device delivers a controlled cooling action to break down back fat cells. The device is applied on top of a gel pad which is laid across the fat bulges as a protective lubricant while the treatment takes place. 
It takes as little as 35 minutes and patients can return to their normal activities with no downtime.  
How long does it take to work? 
The visible results of CoolSculpting on the back are usually noticeable after 6-8 weeks. It takes this amount of time for the body to successfully flush out the fat cells. Patients will notice a marked reduction in back-fat bulges and will be able to see a more smoothly contoured shape across their flanks and upper back. 
The best results are tangible after 14-16 weeks when most of the fat cells will have been dispelled.
Are the targeted fat loss results permanent?
One of the great benefits of the CoolSculpting back fat treatment is that the targeted fat cells are permanently destroyed. As long as you stick to a healthy and active lifestyle after this point, the fat will not return and you will be able to enjoy the visible benefits of fat loss on a long-term basis.
Discover how our patients have frozen away their back fat with CoolSculpting in our back fat before and after photos in the video below.
Our #1 CoolSculpting Back Fat Treatments
The Cosmetic Skin Clinic is an industry leader when it comes to world-class CoolSculpting treatments that target back fat. As the #1 CoolSculpting clinic in the UK and Western Europe, we've completed over 20,000 treatments, with a 95% patient satisfaction rate. We are also leaders in CoolSculpting innovation, being the very first clinic in the UK to offer CoolSculpting Elite, the newly upgraded CoolScultping system. Patients can now freeze double the amount of fat across different body areas in one single session – ideal for patients with hectic schedules.
Book a complimentary CoolSculpting consultation, or call our London clinic on 0203 319 3637, or our Buckinghamshire clinic on 01753 646 660.