By Dr. TRACY MOUNTFORD, MBBS MBCAM
Dr Tracy Mountford was recently invited as a key speaker to present at the 'Brides The Show' at the Business Design Centre, Islington.
It was a spectacular event with the most beautiful wedding dresses on show, a wedding dress catwalk display, VIP lounge, stunning imagination room, dream destinations, 'style hub' and the ever popular Bobbi Brown make-up. All served up with lashings of delicious Nyetimber, the quintessentially English champagne.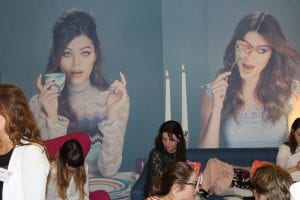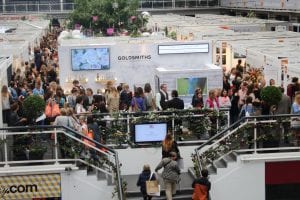 This was an opportunity for Dr Mountford and her colleagues to educate brides and mothers of brides on why fillers are not so scary and how we have moved on from the 'trout pout' and overfilled cheeks, where a 'less is more' approach is the undisputed trend today… Her speciality subjects were on facial rejuvenation with dermal fillers, muscle relaxants and body contouring with Coolsculpting. Beauty expert Olivia Falcon was on hand to ask all the questions every bride wants to know…
Olivia Falcon, Beauty Editor of the new 'Brides Cosmetic Beauty Guide', asked the questions: 
Q. Olivia Falcon: "As the average age of our 'first time bride' hits 33,  fine lines and wrinkles are frequently a concern but a lot of people are often scared to try injectable treatments. Dr Mountford, you are known for your softly, softly approach to both Botox and fillers – what advice would you give brides who maybe a little anxious but want to take the plunge?"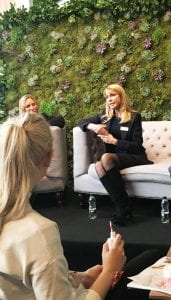 Dr Mountford: "I would always plan any non-surgical treatments with my patients a few months before the big day. As much as you would have a run-through for your hair, you need to know that the cosmetic treatment you are considering is right for you. Plan a strategy with your cosmetic doctor so you can be radiant and glowing in time for the big day. What we do with fine lines is softly airbrush them so they look good in natural repose. This could involve very light sprinkles of hyaluronic acid to hydrate, smooth and airbrush your face, this  will stimulate natural collagen production at a deep level.  Whether you are laughing, smiling or crying, we can help you look beautiful from every angle. It could be a peel and very light lasering to improve texture tone and luminosity for the bride, to muscle relaxants, dermal fillers and skin tightening for the mother of the bride."
Olivia Falcon: "How much time should a bride allow to book in for injectable treatment before her wedding?"
Dr Mountford: "I would plan a strategy and carry out most non-surgical treatments at least 4 months before your wedding day. For younger brides that need very little, maybe some light peels to pep up their already beautiful young skin, but this would be at least a month before."
Olivia Falcon: "I know a lot of brides today feel anxious in the run up to the wedding about fitting into their dream dress and people often go on a drastic crash diet. Dr Mountford, how can you help get a slinkier silhouette with CoolSculpting ? How exactly does it work and what kind of results can one expect?"
Dr Mountford: Answer to this very question is in the video featured below:
Stunning array of wedding cakes on display…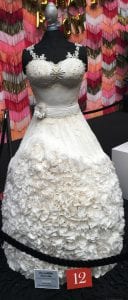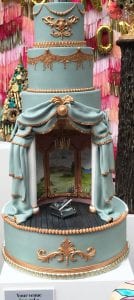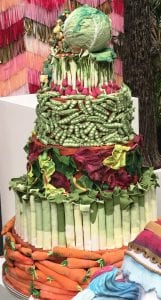 *DISCLAIMER Patient experience and results may vary. These are dependent on a number of factors such as lifestyle, age and medical history.
Copyright © The Cosmetic Skin Clinic. All rights reserved. Unauthorised use and/or duplication of this material without express and written permission from this site's author and/or owner is strictly prohibited. Excerpts and links may be used, provided that full and clear credit is given to The Cosmetic Skin Clinic with appropriate and specific direction to the original content.