By Dr. TRACY MOUNTFORD, MBBS MBCAM
'Ready for your close up?'
Wedding Ideas 
January 2019
By Danielle Wilkins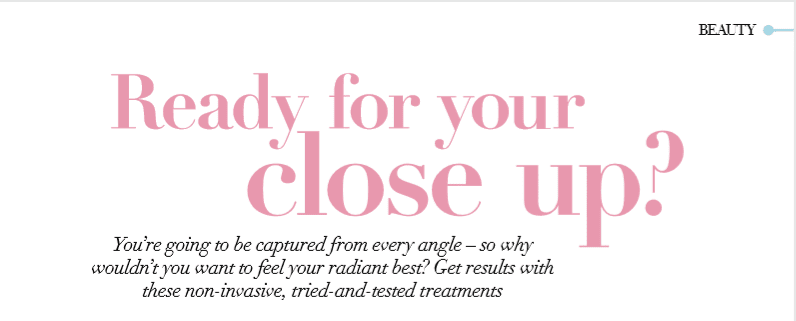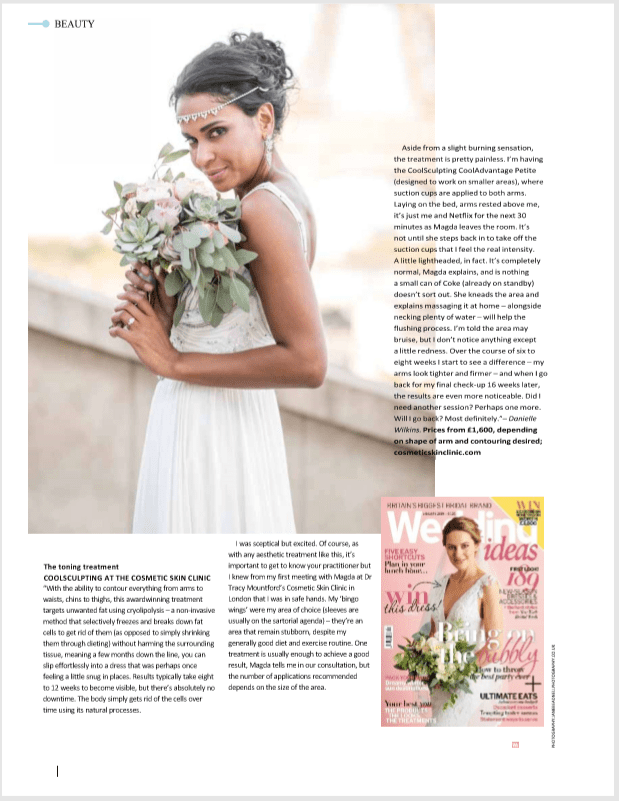 Danielle from Wedding Ideas magazine decided to have her CoolSculpting® treatment here at The Cosmetic Skin Clinic. This was to treat her upper arms, or as she says, 'Bingo Wings', as sleeves were usually on the sartorial agenda for her, having remained stubborn to all her good diet and exercise routine. As you can see from her experience below, she was delighted with her results…
"Over the course of six to eight weeks I start to see a difference – my arms look tighter and firmer – and when I go back for my final check up 6 weeks later, the results are even more noticeable. Did I need another session? Perhaps one more. Will I go back? Most definitely." – Danielle Wilkins Wedding Ideas
With CoolSculpting® you can reshape, redefine and re-contour most areas of the body non-surgically with minimal downtime.
*DISCLAIMER Patient experience and results may vary. These are dependent on a number of factors such as lifestyle, age and medical history.
Copyright © The Cosmetic Skin Clinic. All rights reserved. Unauthorised use and/or duplication of this material without express and written permission from this site's author and/or owner is strictly prohibited. Excerpts and links may be used, provided that full and clear credit is given to The Cosmetic Skin Clinic with appropriate and specific direction to the original content.