Dr Tracy Mountford has been quoted in a Times special supplement all about Cosmetic Procedures. The supplement is an independent feature by Raconteur Media containing various thought-provoking articles by journalists about the Cosmetic Procedures industry today.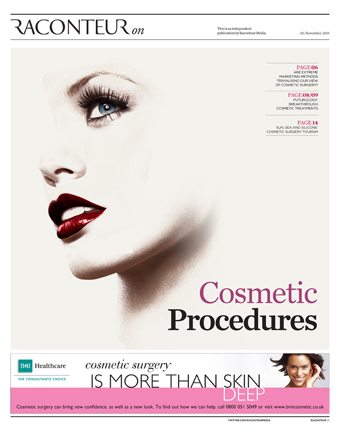 In one of the articles by Alice Hart-Davis about the latest marketing methods used to promote cosmetic procedures, Dr Mountford clarifies some of the misconceptions of cosmetic surgery 'gone wrong' Dr Mountford Stated; "Certainly, bad cosmetic work skews people's perception of surgery in a negative way. If anything goes wrong with someone in the public eye, prospective patients are very fearful of complications. On a positive note, well known celebrities who are known to have had extensive cosmetic surgery, like Demi Moore and Sharon Osborne, present a very positive image that people will aspire to". It goes onto say, in order to choose a good surgeon/cosmetic doctor; you can check their credentials through their GMC and other professional associations such as the BACD & BAAPS, make sure you have a thorough consultation and don't rush into anything.
In another article, Vicki Eldridge (Editor of Cosmetic News) asks what are the best cosmeceutical brands? Dr Mountford recommended High factor SPFs to help prevent ageing caused by skin damage, stating "High SPF's are an essential part of any anti-ageing programme as UV damage is the main accelerating cause of skin ageing and can have an impact on the good work of the non-surgical treatments."
For information on treatments or to book an initial consultation to decide whether cosmetic procedures are right for you, fill out our enquiry form or contact our reception team on 03308284657.