By Dr. TRACY MOUNTFORD, MBBS MBCAM
A curvaceous body is still all the rage, with more and more stars being seen on the red carpet in figure-hugging dresses that highlight their curvy figure. As a skin clinic in London, The Cosmetic Skin Clinic is able to enhance your buttocks without surgery and in almost no time at all. Our non-surgical butt lift treatments will tone and sculpt your butt to give you all the support and shape your need to redefine your behind.
Below are a few commonly asked questions by new patients. If you have more questions, don't hesitate to give us a call or come into the skin clinic for a consultation.
What is a non-surgical butt lift?
A butt lift treatment lifts and improves the shape of your buttocks non-invasively without any downtime. As we age, we lose supportive proteins like collagen and elastin in our buttocks, which can lead us to have a saggy bum. Non-surgical butt lifts utilise advanced technologies to strengthen muscle tone while naturally stimulating the production of collagen in the butt. Over time, this helps patients to get a bum lift without any hard effort, invasive surgery or downtime needed.
Is it easy to get a butt lift at a skin clinic in London?
As the year's pass and our bodies begin to get older, many things in our bodies change. One such change which many of our patients have seen is in their buttock region. Your buttocks can start to feel less firm and start to sag, as the effects of gravity take place and general age sets in. A non-surgical butt lift at our London skin clinic is quite simple.
We create a bespoke bum lift treatment plan for you when you have a personal consultation with us. With the use of technology, we can tighten and lift a saggy bottom by up to 1 to 1.5cm. How does this happen? This is because the technology we use stimulates the production of new collagen and elastin. The process is non-invasive and quick. Speak to your skin clinic practitioner about how long your butt lift procedure should last. Usually, procedures last around an hour but can vary from patient to patient.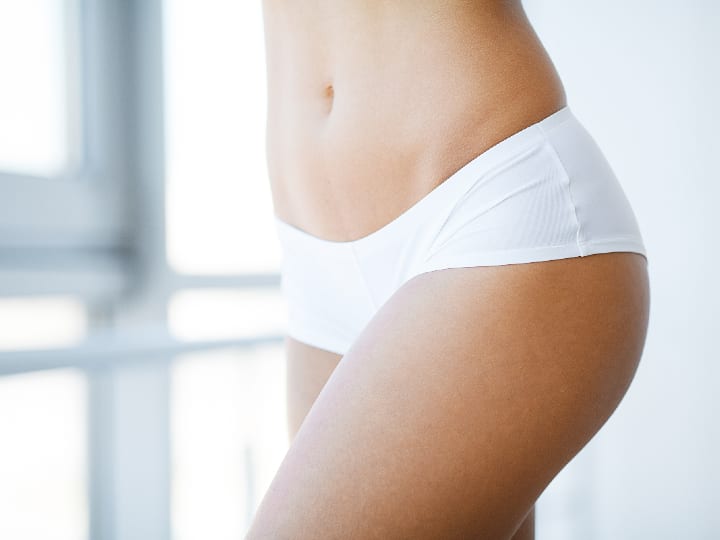 Does the butt lift treatment stop ageing?
It's worthwhile to note that our FDA-approved butt lift procedure will not prevent the ageing effects on your behind. With numerous sessions, you may be able to improve the appearance and firmness of your buttocks, but ultimately you cannot stop the hands of time from ticking.
What you can do, however, is to work with what you have, and allow us to help you slow down the hands of time. Like all good things, most of our patients see their best results a few months after the procedure. Three to six months after the butt lift is when you should see the optimum results.
What should I expect if I get my buttocks lifted?
Each patient is different, and each treatment plan at our skin clinic in London is unique to your needs. At The Cosmetic Skin Clinic, what you can be certain of is that we will take care of a range of things in relation to the butt lift. For example, you'll be in the hands of experienced, highly qualified practitioners who have carried out numerous butt lifts. Our practitioners will also be using premium technology to give you the desired results. This is a very comfortable procedure and you will be able to go about your daily routine directly after treatment.
Find out more about butt lifts
Our skin clinic offers quality service and we encourage you to read the testimonials from our previous patients who have experienced our treatments and customer service. If you'd like more information on what is involved for this procedure, please give us a call, where a member of our reception team will be delighted to assist you.