By Dr. TRACY MOUNTFORD, MBBS MBCAM
The Cosmetic Skin Clinic is thrilled and delighted to receive the Tiffany Crystal for the 'Thermage Black Diamond Award'. This award is recognizing Dr Tracy Mountford and her team as the top clinic for Thermage in the UK.
Dr Mountford says; "I am thrilled and delighted to have received this award on behalf of all my staff at The Cosmetic Skin Clinic. Thermage treatments are a fabulous and effective way of keeping the skin firm and youthful – hence why they are so popular."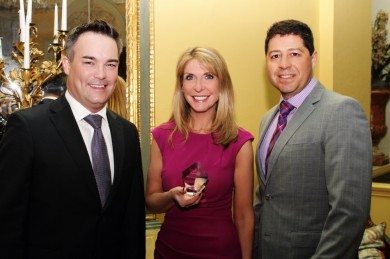 The award ceremony took place at Stoke Park Country Club and Presenting the award to from left to right; Eric Beland – Sales Director EMEA, Dr Tracy Mountford Founder & Medical Director of The Cosmetic Skin Clinic & Sergio Blumenblat – Director International Marketing EMEA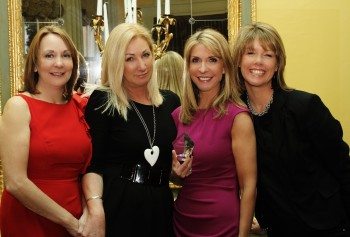 Also attending from The Cosmetic Skin Clinic;
From left to right; Debbie Keen – Reception Team Manager, Jean Beard – Business Development Manager, Dr Tracy Mountford & Janine Scott – Senior Aesthetic Practitioner.
Thermage radio frequency skin tightening procedures can effectively and safely, firm, tighten, lift and contour the face (especially the jowls and neck) eyes, abdomen, arms, thighs and buttocks.
For more information on Thermage procedures or to book a consultation call our reception team on 01753 646 660 or fill out the enquiry form.