By Dr. TRACY MOUNTFORD, MBBS MBCAM
Claire has been a patient of The Cosmetic Skin Clinic for ten years and started her cosmetic journey after noticing some deep frown lines that were making her look permanently angry.
Several years ago Claire was diagnosed with alopecia, an incurable hair condition, which has had a massive effect on her self esteem. She says that The Cosmetic Skin Clinic has been her saviour. "I know I can come here and have a treatment or two and it makes me feel amazing. It really gives me that confidence and that self esteem and that pick me up that I really need from time to time."
Claire travels a 150 mile round trip each time she visits The Cosmetic Skin Clinic and trusts Dr Mountford and her team implicitly. She knows she will always be delighted with the results after every single visit.
Claire also highlights that she never feels under pressure to have treatment and the practitioners will always work within her means, which is really important to her.
Most recently Claire visited us to address two problem areas; loss of elasticity and volume under her eyes and neck lines beginning to form. Cheek fillers and a Nefertiti Neck Lift were offered as solutions.
RGN Tara Jackson treated just one side of Claire's face to begin with so that you can see just how much of a lift (and an impact) a small amount of filler into the cheek can make!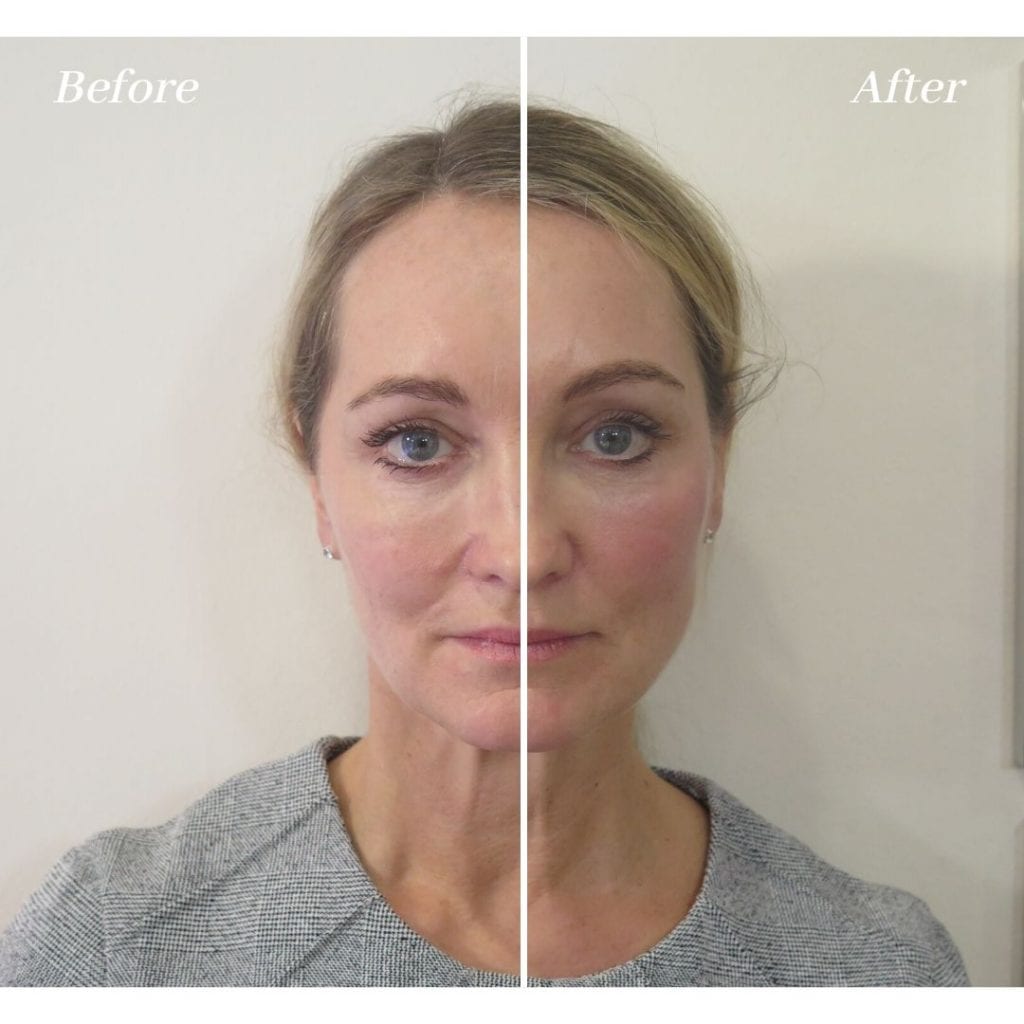 Below are the final results of Claire's mid-face lift taken 3 weeks after her treatment.