By Dr. TRACY MOUNTFORD, MBBS MBCAM
The Cosmetic Skin Clinic is officially THE number one CoolSculpting clinic in the UK & Europe for the fourth year running!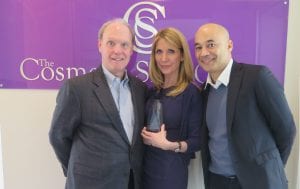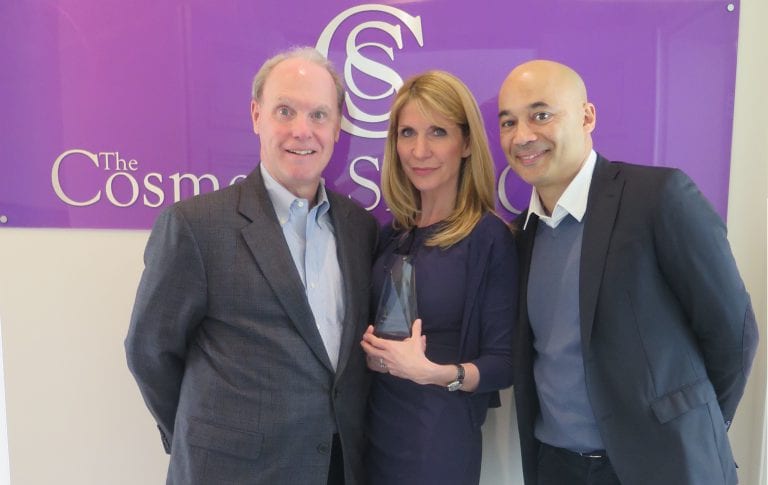 The Cosmetic Skin Clinic was thrilled to be awarded this superb accolade as the 'No 1 CoolSculpting Center Of Excellence – Western Europe' for the fourth year running!
Since CoolSculpting's launch, millions of treatments have been carried out worldwide. The Cosmetic Skin Clinic began using Zeltiq's fat freezing device in 2012, and have since carried out more CoolSculpting procedures than any other clinic in the UK & Europe, having performed more than 5000 treatments to date.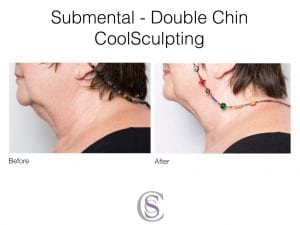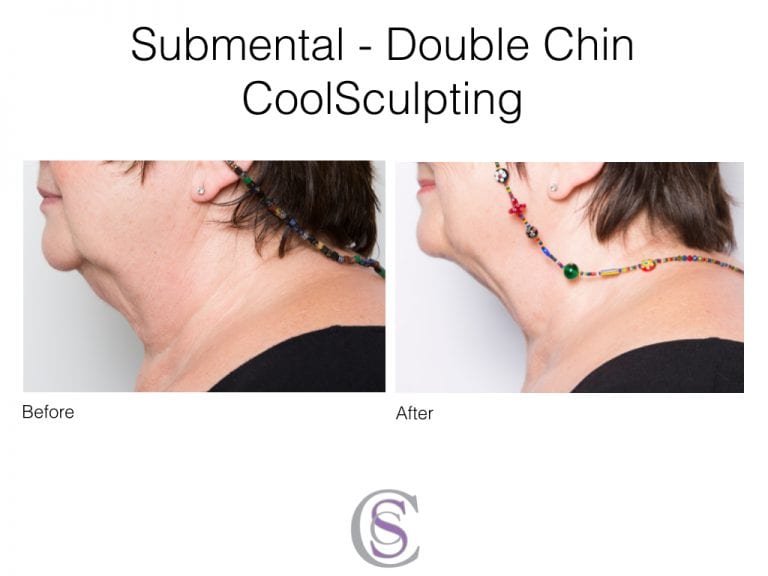 Dr Mountford says "I was absolutely delighted to receive this award again. As a team, we have worked really hard to maintain the excellence in providing optimal results with high clinical outcomes for our patients. I chose CoolSculpting because they have heavily invested in the research & development of their fat freezing system and it is an evolving technology with much more to come in the future."  
CoolSculpting is an FDA-approved, non-surgical fat freezing (cryolipolysis) device which can significantly *reduce stubborn fat in the treated area. We can sculpt in waists, reduce muffin tops, redefine jawlines, and even reduce embarrassing 'moobs'.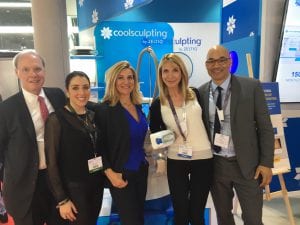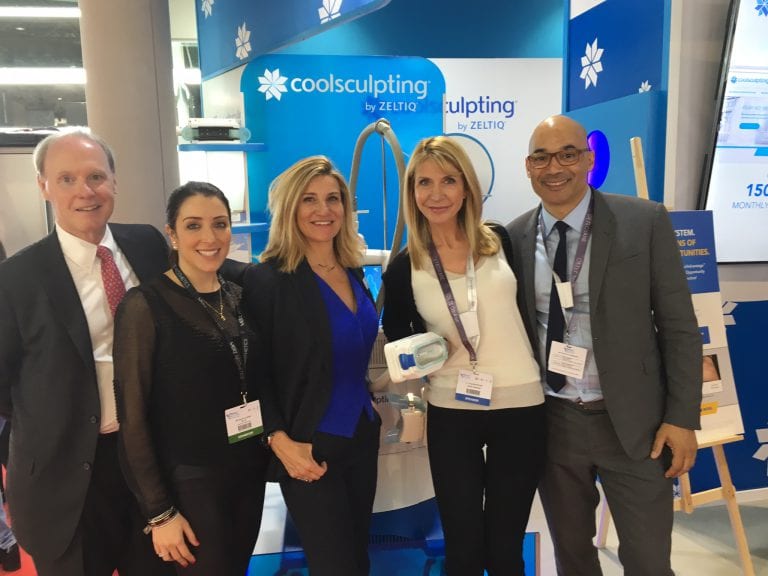 More recently, Dr Mountford was invited by Zeltiq to speak at the 2016 AMWC conference in Monaco. Dr Mountford's talk was titled 'CoolSculpting – One System, Millions of Opportunities', presenting on the science behind CoolSculpting as well as introducing their latest treatment head innovation; The CoolAdvantage. Dr Mountford then went on to discuss the outstanding results that The Cosmetic Skin Clinic have achieved with the CoolMini applicator, designed to treat small pockets of fat around the body including the knees and bra fat, with the most popular treatment area at our clinic being double chins. Radio 4 presenter Jenni Murray (pictured above) is just one example of the significant fat reduction that we have been able to achieve whilst treating double chins with this innovative fat freezing technology. Needless to say, she was thrilled with her results.
For more information on CoolSculpting fat freezing treatments – call our reception team on 0333 920 3167 or  book your consultation via our online enquiry form.