By Dr. TRACY MOUNTFORD, MBBS MBCAM
FACE 2013 is the UK's premier facial aesthetic conference and exhibition. It is an industry event for doctors, surgeons, nurses and other aesthetic industry people to attend and thereby further their knowledge on the latest treatments and practical treatments tips. In addition the event examines procedures and scientific data.
This year Dr Tracy Mountford was an expert speaker on injection techniques. Her presentation and advanced workshop session was 'Mission Impossible' and Dr Mountford spoke in detail on 'A Facial Zoning Approach to Full Face Restoration', using the Galderma portfolio of semi-long lasting hyaluronic acid dermal fillers.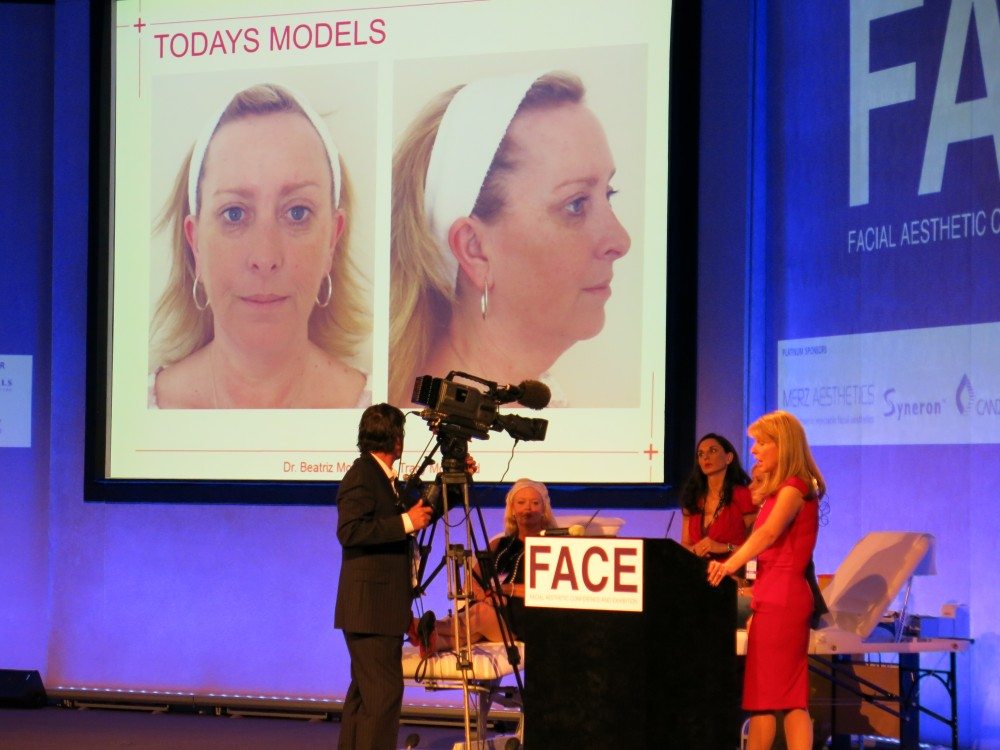 An aesthetic industry leader, Dr Tracy Mountford is a founder member of the British College Of Aesthetic Medicine. She is known for her light hands and as a pioneer of natural looking results. Dr Mountford is a medical appraiser and holds the prestigious role of key opinion leader for numerous leading aesthetic companies, including: Galderma, Allergan, Solta and Zeltiq as well as having been featured in numerous national newspapers, magazines and television.
Asked to comment on her attendance at FACE 2013, Dr Mountford said, "it was an honour to be invited to present at this year's FACE conference. It provided me with an opportunity to give back to an industry that has been very supportive to my work over the years. FACE is also a fantastic opportunity to discover the very latest and best that is on offer in the aesthetics industry, and to stay abreast of the fast moving pace of non-surgical techniques and technologies."