By Dr. TRACY MOUNTFORD, MBBS MBCAM
The Cosmetic Skin Clinic now offers patients the ability to treat varicose veins as part of our formal partnership with The Private Clinic. This week, Dr Tracy Mountford caught up with leading Consultant Vascular Surgeon Mr Tahir Hussain of The Private Clinic to discuss everything related to this troublesome condition – from causes, symptoms and patient concerns to the best treatment options available to remove varicose veins.
What are Varicose Vein Symptoms?
The discussion began with Dr Mountford emphasising how varicose vein treatments are very close to her heart. As a varicose vein sufferer herself, she explained to Mr Hussain how varicose veins are often a big problem for patients at The Cosmetic Skin Clinic, and how demoralising the physical and cosmetic effects can be:
"We see many patients who don't like the unsightly nature of their veins and also the way it feels. From an aesthetic point of view, it can be really demoralising."
As a suffer herself, she sought treatment not only due to the unsightly appearance of her varicose veins, but also the debilitating physical side effects:
"The time when I started to realise it was a really big problem was when I started to get itching skin changes in my ankles."
Mr Hussain, Consultant Vascular Surgeon explained that:
Itching is one of the classic varicose vein symptoms, but others are far more serious.
If left unchecked, varicose veins have the potential to cause eczema, pain, severe itching and even venous ulcers, a painful and hard-to-treat condition that costs the NHS up to £20million a year to treat.
It is important for varicose vein sufferers to seek out effective treatments as soon as possible to avoid any long-lasting damage. Watch their full discussion in the view below:
What are the best types of Varicose Vein Treatments?
According to official statistics, 1 in 3 adults are likely to suffer from varicose veins in their lifetime. But thankfully, a range of minimally invasive methods now exist to combat the problem with great success rates.
Mr Hussain emphasised that traditional procedures like vein stripping were painful, involving general anaesthetics and long periods of recovery time. But thanks to modern medicinal advances, patients can now benefit from walk-in-, walk-out treatments that require little downtime or discomfort. These modern treatments include:
Laser & Radiofrequency treatments
Weak vein walls and valves cause varicose veins. When valves become defective, blood flows backwards down the vein, before collecting in swollen purple pockets. Modern vein treatments like laser and radiofrequency therapies stop this irregular flow by closing damaged or leaking veins "using thermal damage," which closes the faulty valves. Both those treatments are equally effective and have proven to be very popular among patients, with hundreds of studies verifying their efficacy.
EVLA: proven success
Endovenous Laser Ablation (EVLA), a quick 45-minute 'walk-in, walk-out' procedure performed under local anaesthetic for example has a clinically proven success rate of 95%, as shown by long-term 5-year studies, while radiofrequency procedures "have been around for almost 20 years, with hundreds of studies to prove their effectiveness." Dr Mountford herself undertook a laser treatment to remove her deep varicose veins, with impressive results and minimal discomfort:
"I had laser and it was fine. It was very easy. I think a lot of people are worried about having big veins done under local anaesthetic, but now it's pretty comfortable."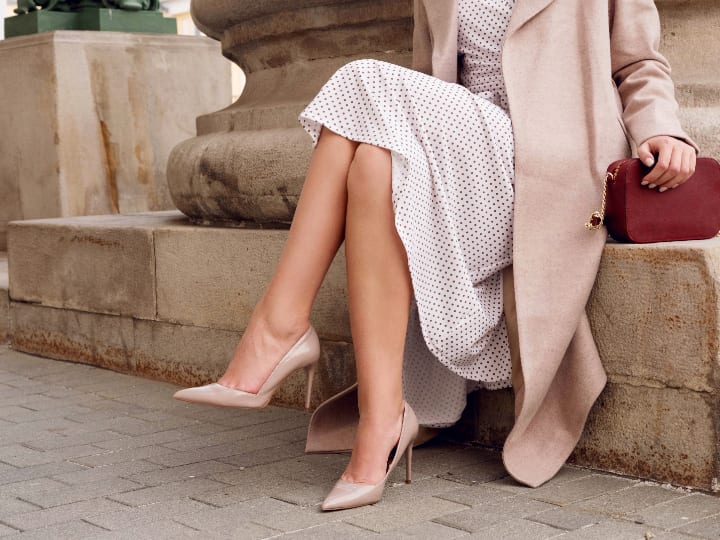 Benefits of Glue treatments for varicose veins
While most patients opt for lasers or radiofrequency vein treatments, Mr Hussain explained how "new treatments have emerged that can treat varicose veins without giving extra injections of local anaesthetic."
In the last few years, a fantastic new treatment called VenaSeal™ has emerged to close off faulty vein valves using a medical-grade glue. Instead of burning the vein with thermal energy to close vein valves, this breakthrough treatment closes them with glue, and requires fewer treatment injections.
What are VenaSeal varicose vein removal benefits?
VenaSeal patients often benefit from not having to wear stockings or compression garments at all during recovery. Mr Hussain himself has undertaken the treatment and commends it for its rapid recovery time:
"I had glue done to my veins and an hour later I was up walking and absolutely fine. What's interesting is that I know 5 vascular surgeons who have had veins and all of them have had glue. The glue treatment also involves less injections, so it is definitely less painful" that other procedures.
Why is a Varicose Vein consultation and advanced ultrasound scan so important?
As with all medical treatments, it is crucial to seek out a thorough consultation with a trained medical practitioner. Mr Hussain recommends the use of advanced duplex ultrasound scanning at consultation to give patients the best results. Upon using this technology, consultants are better able to accurately identify the most suitable treatments thanks to a deep analysis.
He also emphasises how some treatments might not be suitable for some vein conditions, which makes it all the more important for patients to seek out a detailed consultation with a trusted practitioner. For example, glue treatments are not suitable for people with shallow veins near the skin's surface. In such instances, the vascular surgeon would recommend an alternative approach to fix the problem.
Varicose vein treatment results
Mr Hussain has thoroughly analysed patient results over time to understand how modern varicose vein treatments can change patient lives. One study proved a 95% satisfaction rate for patients who have taken varicose vein treatments.
He explained: "People often say to me: my legs look a lot better now.' Their legs feel lighter, they feel better," and often the pains they experienced from their varicose veins "completely disappear" after surgery. "We also get a lot of people with lower limb swelling, and that swelling disappears after having a treatment."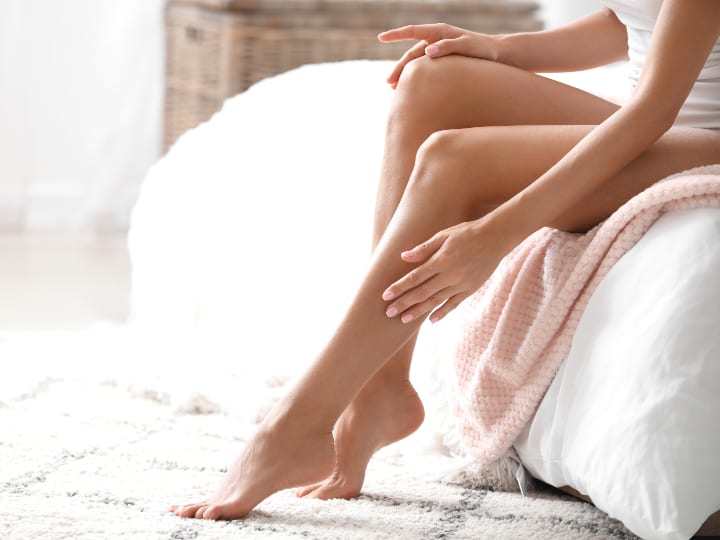 Best Varicose Vein Treatment advice for patients
Dr Mountford and Mr Tahir Hussain ended their discussion with some smart treatment advice for those considering varicose vein treatments:
Seek varicose vein treatments Early:

He advised how patients should seek treatments as soon as the varicose vein symptoms start. "Treatment for varicose veins is simpler the earlier you come. As you leave it longer and longer, treatments become more complicated and the results aren't as good."

By seeking treatments early, patients avoid long-term issues at a later date.

Embrace varicose vein treatments in the Wintertime:

Varicose vein treatments can be conducted at any time in the presence of an expertly qualified practitioner. But wintertime offers patients the chance to fix their veins in time for summer. Small incision marks with some treatments "will look a bit pink for a couple of months" after. But winter offers a perfect time to cover up with trousers, stockings and tights.

Patients also need to avoid "exposing their legs to ultraviolet light for two weeks after surgery."

This makes winter recovery easier during the colder, darker days.

Don't be put off if past treatments have failed:

Varicose vein treatments are hugely common cosmetic procedures. A large proportion of people who have had them in the past may need further follow-ups. As people age, varicose vein symptoms are likely to increase, and 1 in 20 people will suffer from recurrent varicose vein issues.

New procedures like lasers and glue have proven their efficacy much more than the outdated procedures like vein stripping. So never turn your back on treatment if your past results have disappointed you. Our award-winning procedures have given many patients the ability to transform "the cosmetic side of things" while also gaining "significant functional improvement" for their veins.
Treating Varicose Veins at The Cosmetic Skin Clinic
Patients can now seek consultations for varicose vein removal treatments at both our London and Buckinghamshire locations. Our partner The Private Clinic is the UK leader in varicose vein removal, having performed over 7,000 vein treatments in total, with 35 years of experience.
To find out more about the discussed treatments, use our varicose vein online contact form. Alternatively, call our team on 03339209986.
.