By Dr. TRACY MOUNTFORD, MBBS MBCAM
Heliocare have just launched a fabulous new range of tinted sunscreen – SPF 50 which is perfect for protecting the skin from the suns damaging rays which can cause sun spots which can also lead to skin discoloration and at the very worst skin cancer! 90% of premature ageing is as of a result of sun exposure. This suncream is a sun protective with the highest quality ingredients "we've all tried this new product and love the feel and coverage. You wont need a foundation with this which also makes it great value too"!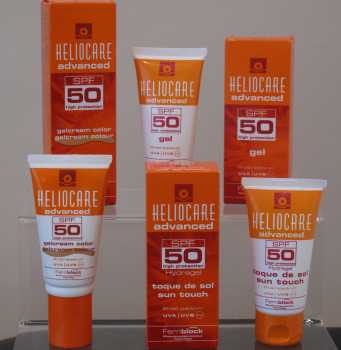 If youre finding your skin dehydrated/sun damaged following the warm weather or returning from a holiday, we would reccomend a skin boosting course of Restylane Vital.  This treatment will counter the effects of sun damage and provides deep dermal hydration. It improves skins elasticity, making the skin more hydrated and smoother to the touch. It is perfect for difficult to treat areas, such as the backs of hands and decolletage, as well as the face. For the sun spots on the face decolletage and backs of hands we would also recommend a course of IPL photo rejuvenation to help reduce the sun spots and give you smoother clearer skin.
For more information on the Heliocare sun screen range and other treatments to help treat and protect against getting age spots caused by the suns damaging rays, call 01753 646 660