By Dr. TRACY MOUNTFORD, MBBS MBCAM
CoolSculpting Symposium 12th September 2017
In the fabulous setting of the French Salon in Claridges Hotel, the crème de la crème of the UK press gathered to hear the latest industry insights and CoolSculpting innovations – the world's number 1 non-invasive fat-reduction procedure.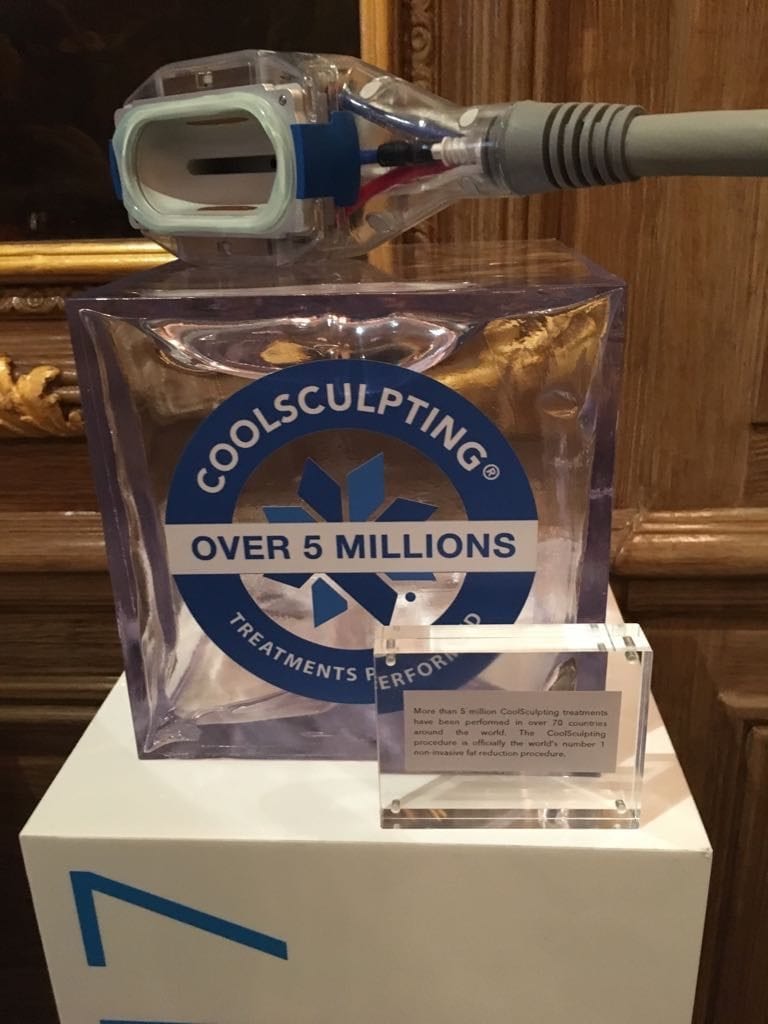 Highly regarded and respected beauty journalist, Alice Hart-Davis, was on hand as MC for the proceedings. She introduced Dr Tracy Mountford and Dr Patrick Mallucci, who took to the stage to share their expertise and knowledge of CoolSculpting. Benoit Chardon (Head of International Marketing, CoolSculpting) presented insights on the growth and potential size of body contouring in the aesthetics industry with non-invasive fat reduction being the fastest growing sector in this market.
From 'Concept to Clinic' – CoolSculpting Innovations
Dr Mountford presented on the research & development behind CoolSculpting from 'Concept to Clinic', with treatment times being reduced to as little as half an hour, as well as patient comfort enhanced. She also shared her own experiences and successes of being a top destination for body contouring in the UK.
The journalists were treated to an historical journey through the evolution of CoolSculpting. This started with the initial phenomenon of 'Popsicle Panniculitis', where scientists observed small dimples in the cheeks of children who loved popsicles (highlighting that fat cells are hypersensitive to cold – more so than skin, nerve, and muscle), to present day where over 5 million treatments have been performed worldwide. There was also a live demonstration with our London clinic's CoolSculpting queen, Magda, who was on hand to carry out one-to-one consultations with the guests.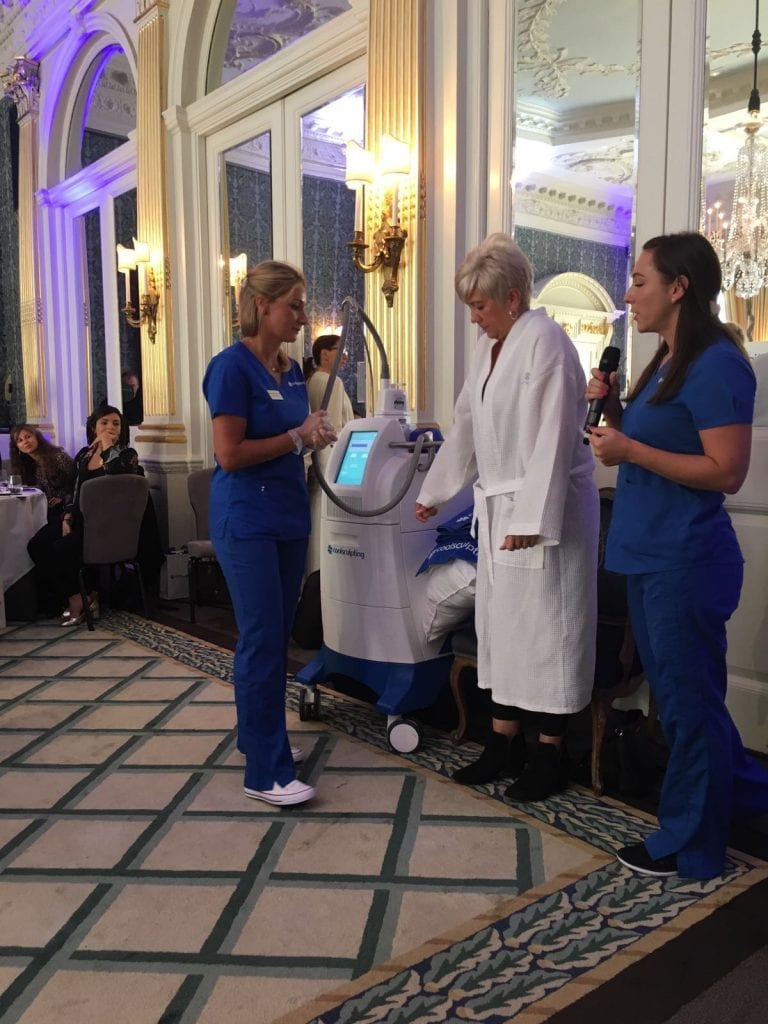 Dr Mountford introduced the latest in CoolSculpting innovations – the CoolAdvantage Petite. This is newest applicator in the CoolAdvantage family, specifically designed for the unique contours of the upper arms. In addition to achieving great results in this area, it's also versatile enough to tackle smaller pockets of fat in other areas of the body. Recent studies have shown that 7.6 million considerers in Europe are concerned about excess fat under the arms with 1 in 4 people in the UK citing excess fat under the arms as one of their biggest concerns.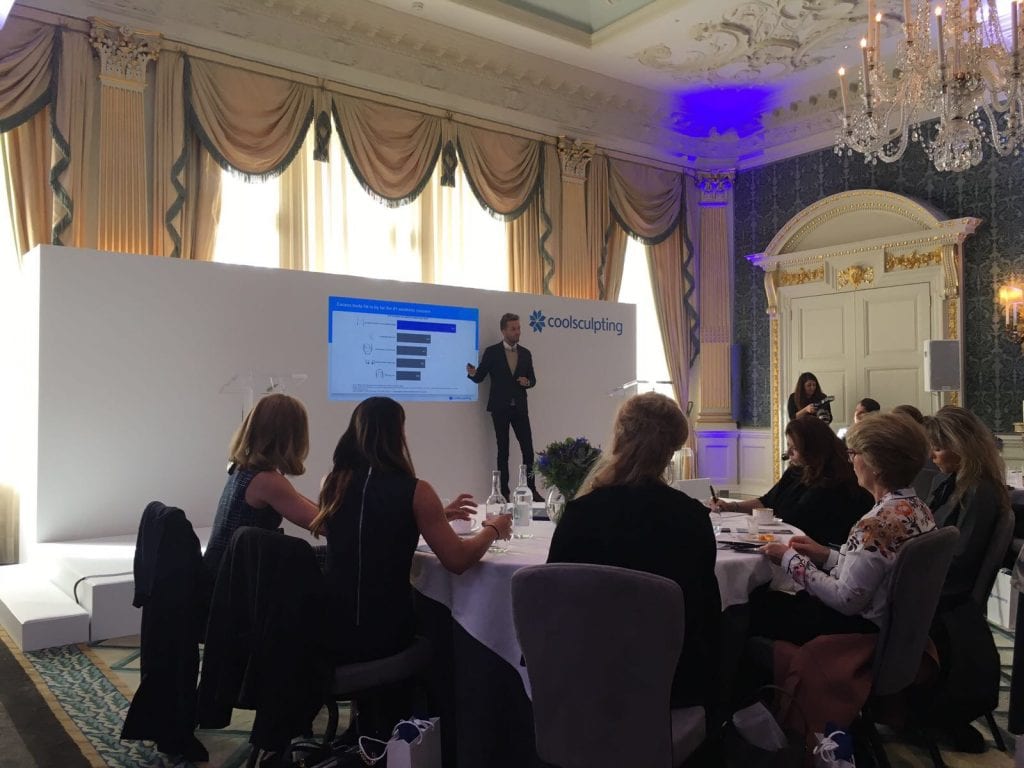 The Cosmetic Skin Clinic is the No.1 Clinic for CoolSculpting in the UK and Western Europe for the fifth year running, having performed over 10,000 treatments to date.
For more information on our CoolSculpting treatments and to book your complimentary consultation, please contact our Reception Team.