By Dr. TRACY MOUNTFORD, MBBS MBCAM
Who would be a celebrity? All those paparazzi snapping your every move whether on or off duty. Then there are the demands of the camera lens, TV, video or film; with no let up on how you look or what you are wearing. You and I can have the odd bad hair day but in celebrity world even your pores are under the microscope.
When we talk about celebrity endorsements or favourite non-surgical treatments, it is for a good reason, they work. The results speak for themselves and the beauty of non-surgical cosmetic anti-ageing treatments is the lack of downtime and risk. It is no wonder that the same treatments favoured by celebs are the best for improving your skin quality all round.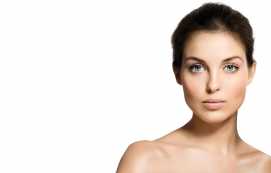 When it comes to improving the condition of your skin a beauty mask or facial can only really perk you up for a day or two. The outer layer of the skin is given a good massage and moisturise but the effects are very temporary. If you want to re-ignite your youthful skin, reduce the pores and tighten the skin then you need to have treatments that go a bit deeper. Just as a celebrity requires help on screen or attending a premier you can do the same for forthcoming weddings, any other special events or just to improve your skin in general.
New to the Cosmetic Skin Clinic is INTRAcel a combination of micro-needling with radio frequency. In the industry the terminology is Fractional Radiofrequency MIcroneedling (FRM), it is a combination of three treatments in one. The process is such that the needles penetrate the epidermis without damaging it and blasts high energy radio waves stimulating collagen production. The treatment takes about 30 minutes and the outcome is lifting and tightening of sagging skin, the reduction of pores and the smoothing out of fine lines. INFRAcel is a key treatment for improvement of acne scarring.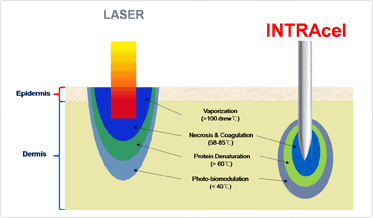 To date the success story of INTRAcel is putting it at number one in the celeb 'must have' spot for saggy skin treatment according to the Daily Mail.
Our other firm favourites at the Cosmetic Skin Clinic are Clear+Brilliant and Thermage. Both are high quality treatments for improving the skin. Gwyneth Paltrow has made no secret of her Thermage treatments, crediting it with keepin her skin looking ten years younger. Thermage digs deeper than the first layer of the skin due to the use of radiorequency energy technology. This refined cosmetic treatment is designed to boost and remodel the collagen to tighten firm and lift.
Clear + Brilliant is the perfect pick me up pre the red carpet demands. It is a gentle laser skin improvement application to smooth, renew and improve 'texture, tone and luminosity' of your skin. A course of treatments are recommended to dramatically improve the skin quality and create that illuminated skin tone of youth.