By Dr. TRACY MOUNTFORD, MBBS MBCAM
Have you ever used a filter on social media? In the last couple of years, Instagram, fashion and social media have all worked together to favour the trend for glowing, healthy, firm and luminous skin. Radiance is definitely in!
But you don't have to resort to using a fake filter to achieve authentic radiance.
In today's blog, I'm giving you my top 5 tips to help you achieve skin that is naturally super dewy and radiant. It's time to make those filters a thing of the past!
I'm starting with this because if you invest in clinic-based treatments then active effective skincare should be used at home. This doesn't mean it has to be expensive or complicated. The difference with medical-grade products is that they penetrate into the skin and deliver important ingredients to where they need to be, to work effectively.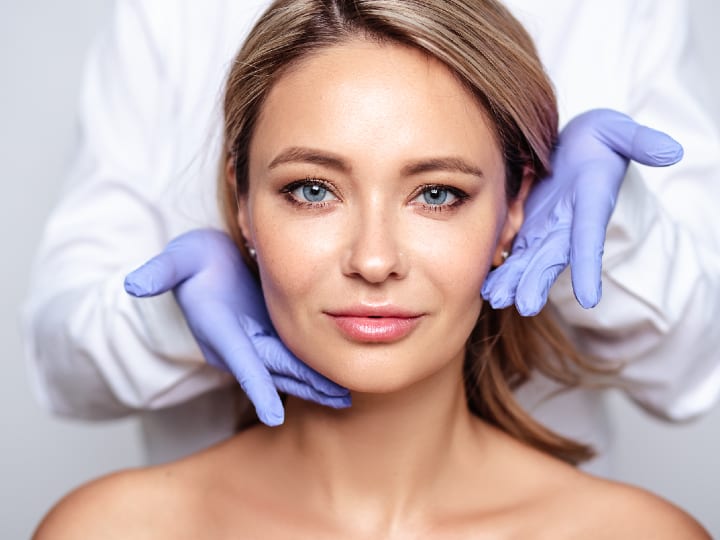 This injectable skin treatment is a "bio-stimulator" product that encourages the natural formation of collagen and elastin. It requires a minimum of 2 sessions 1 month apart, to stimulate collagen and elastin production in the skin. The result is firmer, plumper skin without changing the structure of your face. 
In the past, the only way to really address deeper lines in the skin mostly formed from sun damage was to have an aggressive laser or peel treatment, which comes with downtime and the risks associated. While these still have their place, we are finding we are performing far less of them thanks to Tixel. Tixel is a heat-based treatment which stimulates collagen production deep within the skin, leading to skin tightening and a gentle resurfacing without the downtime associated with the more aggressive lasers. We are seeing impressive results, in particular, around the eyes and mouth area where entrenched lines can appear.
HydraFacial uses award-winning technology to create an instantly gratifying radiance and glow. It is a non-invasive treatment that detoxifies, rejuvenates and protects your skin for immediate results, long term benefits, and no downtime. HydraFacial was also named beauty treatment of the year and crowned the favourite way to get glowing skin in 2019.
This phenomenal laser works to even out any pigmentation abnormalities and to improve the texture of the skin. Lots of my patients complain about open pores – Clear & Brilliant is actually the ONLY treatment cleared by the FDA for tightening pores. Imagine that lovely even tone and smoothness that is fresh and rejuvenating.
In the video below, Dr Tracy Mountford offers further tips for achieving glowing and flawless skin.
As you will all know if you have visited us before, at The Cosmetic Skin Clinic we firmly believe that the best results come from combining treatments. The exact combination we recommend will vary between individuals, as our approach is bespoke to you. One of our specialist practitioners will consult and assess your skin and recommend which combination would deliver you the best results. Winter is the best time of year to work on your skin, so we would be delighted to see you and discuss the best way to get your glow black.