No.1 Ultherapy Clinic in the UK & Ireland
The Cosmetic Skin Clinic has been presented with THE award for being the No.1 Ultherapy Clinic in the UK & Ireland for the 4th consecutive year!
Stuart Rose, Managing Director of Merz Aesthetics, was on hand to present Dr Tracy Mountford with this prestigious accolade. It is in recognition of The Cosmetic Skin Clinic carrying out the highest number of Ultherapy treatments in the UK and Ireland over the past year. This was made all the more special given that Ultherapy has reached over 1 million treatments worldwide!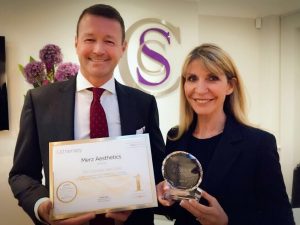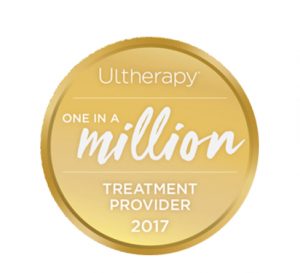 Dr Mountford explains why she continues to offer Ultherapy as the premier treatment for lifting and tightening the skin on the face, neck, brow and décolletage, as well as numerous areas of the body:
"Ultherapy offers an FDA-cleared, customised solution to *lift and sculpt the face in a single treatment, giving swift, durable and impressive results" Dr Tracy Mountford MBBS MBCAM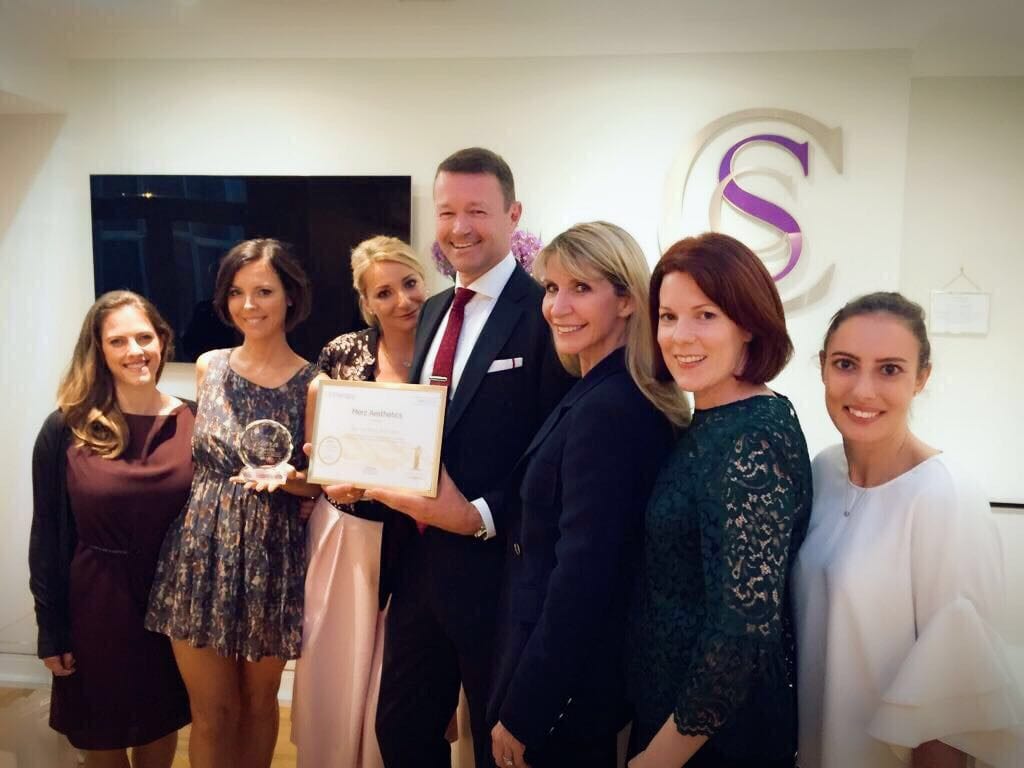 Just a few of the CSC team celebrating at our London Clinic
Ultherapy is the leading ultrasound non-surgical lifting procedure for tighter, better fitting skin – in less than an hour with minimal downtime if any. Its patented unique micro-focused ultrasound with visualisation technology enables the practitioner to see the layers of tissue targeted during your treatment and ensure the energy is focused to precisely where it is needed.
Contact our Reception Team to find out more and to book your Ultherapy consultation.
*DISCLAIMER Patient experience and results may vary. These are dependent on a number of factors such as lifestyle, age and medical history.