The natural lip

Our lip enhancement treatments are safe, subtle, long lasting and enhance your natural beauty. We aim to achieve a truly natural look; a fresh and rejuvenating one that is subtle, but gives you added confidence. You can't fail to have noticed the launch of Juvederm® to the media this year. Juvederm Ultra is perhaps the most innovative filler to launch recently. It has a mild anaesthetic for a more comfortable experience and a smooth consistency for softer plumper lips. Treatments can last up to a year!
Restylane Vital Light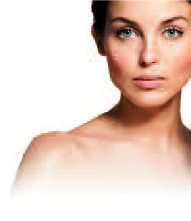 Tracy was invited by Q-Med to launch this to the press at Claridges late last year.  It is designed for use on younger more delicate skin, particularly around the eyes, lips, neck and décolletage, and can also be used to improve overall skin condition and texture. For the first time, I would recommend the use of this product as a preventative treatment for skin that is still in good condition, and is often used with my younger patients.