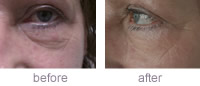 Periorbital & sub orbital wrinkles and lax skin improvement.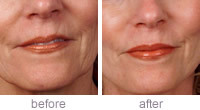 Dermaroller MS4 performed on top lip during face lift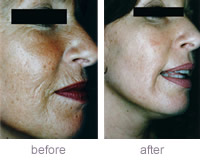 Ageing & sun damaged skin/lines & wrinkles. Improvement 3 months after one Genuine Dermaroller™ procedure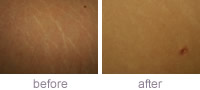 Stretch marks. Improvement after four Genuine Dermaroller™ procedures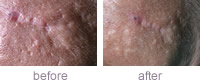 Acne scaring improvement after one Dermaroller procedure
Genuine Dermaroller™ Therapy
Genuine Dermaroller™ Therapy provides advanced skin micro-surgical needling, a procedure that stimulates the skin to regenerate and repair itself naturally and safely, creating smoother, brighter, healthier, younger-looking skin.
It can significantly improve the appearance of acne scars, aged and sun damaged skin, facial and décolleté lines, wrinkles and stretch marks.