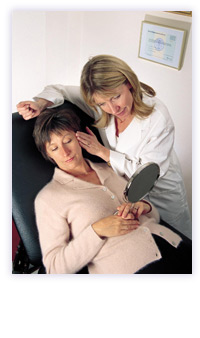 Consultations:
The consultation is probably the most important part of a patient's journey and should never be under-estimated.
For all new patients we always commence with a consultation and for all existing patients any appointment starts with a mini-consultation and up-date.
At the Cosmetic Skin Clinic, our Aesthetic Medical Practitioners will carry out a thorough skin assessment and discuss individual needs on a one-to-one basis in a relaxed but informal atmosphere.
All treatments are individually planned and tailor-made to your unique requirements. During the consultation we will explain all the options and recommend the most suitable treatment, or combination of treatments, for you. We will also discuss expected procedures.
An appointment for a consultation can be booked by telephoning our Reception team on: 01753 646660.